Measures for Supervision and Administration of Online Sales of Drugs: Analysis of Key Aspects and Impacts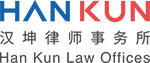 Fast-growing e-commerce has changed lifestyles and invented new ways of consumption, amid which demand has rapidly increased for Internet-based medical services such as online drug sales and online medical diagnosis. Since the regulation and promotion of "Internet-based healthcare services" was included as part of the Outline of the "Healthy China 2030" Plan, China's Internet healthcare industry has been flourishing, channeled by a series of favorable policy decisions. In the meantime, buoyed by a boom in Internet hospitals and online diagnosis and treatment services, as well as a boost in prescription outflows and volume-based procurement of drugs, the online drug sales market is expected to expand unabated.
MEMBER COMMENTS
WSG Member: Please login to add your comment.