KAP Initiates Donation Drive to Aid Children's Centers
On the occasion of Children's Day on January 12, 2023
, Kudun and Partners launched an internal donation drive on January 12 to rally firm members to support children's centers in Bangkok and Hat Yai. The donation drive was initiated as part of the firm's continuous aspiration to contribute back the society. The donations collected have been used to purchase delightful painting books for the children at the BMA General Hospital, Police General Hospital, and Hat Yai Hospital Cancer Fund for Children. Seeing the children's smiles light up as they receive these gifts is sure to bring a tear to anyone's eye.
The project was spearheaded by our project champion, Suchaya Tangsiri, and other members: Napassaporn Trakulroong, Nichapat Anantaseriwittaya, and Tossavajra Siriratusdorn.
We couldn't be prouder of our team and their selfless efforts to make a positive impact on the lives of these amazing children. This is an incredible way to start the New Year. At Kudun and Partners, we remain committed to fostering a better future for all, one step at a time," said Kudun Sukhumananda, founding partner of the firm.
Kudun and Partners CSR Program
Kudun and Partners remains committed to contributing back to the community through our various CSR initiative. We understand that our responsibility goes beyond advising clients and it is imperative for us to help the communities to which we belong. We want to inspire not only our colleagues but also our clients and friends to make a difference.
If you wish to know more about our firm's CSR program, reach out to us at [email protected].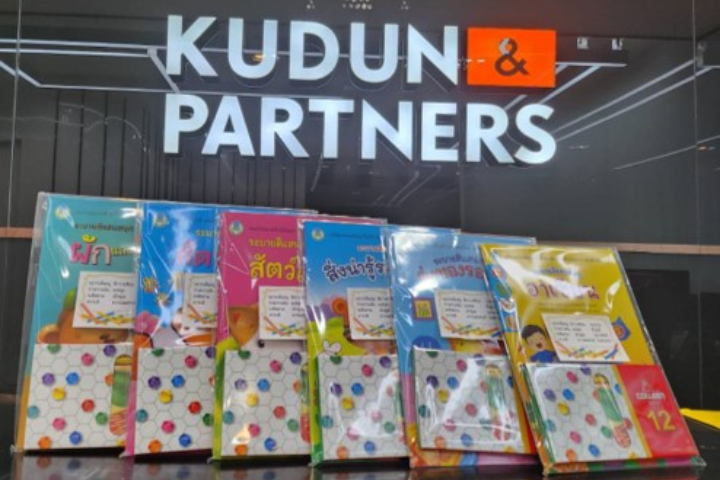 The post KAP Initiates Donation Drive to Aid Children's Centers appeared first on Kudun.
Link to article
MEMBER COMMENTS
WSG Member: Please login to add your comment.