How Registration-based Reform Impacts Dispute Resolution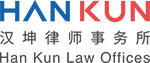 On February 17, 2023, the China Securities Regulatory Commission (CSRC) announced rules related to the registration-based stock issuance system, marking a full transition to the "registration-based" era, 33 years after the establishment of China's capital markets. In four years since President Xi's November 2018 announcement of the registration-based pilot reform of the Shanghai Stock Exchange's (SSE) STAR Market, more directly impactful on market participants than the construction and practice of the offering and trading system may be regulatory actions and dispute resolution. In these intervening years, we have witnessed a comprehensive revision of the Supreme People's Court's Judicial Interpretation of False Statements issued nearly 20 years ago, the integration of the bond markets with cross-market administrative enforcement and unified legal applicability, the establishment of a Chinese-style securities class action mechanism and the first "representative litigation", a decrease in the "shell" value of listed companies and the corresponding transfer of civil liability from issuers to intermediaries, and regulatory storms waged by the CSRC and the downfall of certain high-profile enterprises.
MEMBER COMMENTS
WSG Member: Please login to add your comment.