A Tale of Two Cities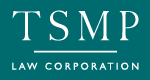 "The best things in life are free, the second best things are very, very expensive."—Coco Chanel
Think of the most expensive cities in the world to live and places like London, New York and Paris come to mind. These cities epitomize the pinnacle of sophisticated and luxurious living, as romanticized all too often on the silver screen. A Bloomberg report[1]however, firmly plants major Asian cities amongst the crème de la crème—in terms of how high housing prices are; and this reality is not inspiring at all.
Housing affordability has always been on the forefront of any population's concerns:hopeful yuppies looking to finally fly the nest, or couples looking to start or grow their families.
According to an Oxford Economics study of price-to-income ratios worldwide, it takes the average Singapore household around 20 years, and the average Hong Kong household 35 years, to purchase a mere 90 square metre (970 square foot) apartment with the local median income.[2] The dreary situation is not helped by the latest Annual Demographia Housing Affordability Survey[3] released in 2016. It gave Singapore a "seriously unaffordable" rating of 4.8,while Hong Kong not only had a "severely unaffordable" rating of 18.1,but also the title of the least affordable housing in the world. These are achievements no one would brag about.
For both cities, their positives appear self-evident. Political stability, an open and trustworthy legal system, a high level of personal safety, are just some actors these key financial hubs have to offer ; [4]and these cannot be taken for granted in a world recently shaken by the UK Brexit and US Trump victory. How then did their story take a dark twist?
Singapore probably has the most land-constrained geography of any major metropolitan city globally, being confined to an island. This means that there is hardly potential for any urban development, making it difficult to maintain a competitive supply of land.
Hong Kong on the other hand, is plagued by the land-use restrictions in place. All land in Hong Kong is leasehold and owned by the government (save for St. John's Cathedral in Central Hong Kong). A developer looking to lease a plot of land to redevelop it into residential land would incur steep land premiums. This results in a shortage of land zoned for residential development in Hong Kong. Matters are not helped by the fact that both cities are densely-populated.
Governments in both cities have thus been actively taking measures in recent years in efforts to rein in runaway property prices and make housing more affordable.[5] One city however, seems to have a more successful tale to tell.
Consider Singapore first. The government has adopted various property-cooling measures,one of them primarily being that of Additional Buyer's Stamp Duty ("ABSD"). ABSD was first introduced on 7 December 2011 to cool the residential market, and was subsequently revised upwards at the start of 2013 due to the further acceleration in the escalation of the price of residential properties. For those unfamiliar, ABSD is an extra cost that property-buyers have to fork out, depending on the number of properties they already hold. It can add as much as an additional 15% to the purchase price for foreign buyers and Singaporeans with more than one property.[6]
Another measure implemented was the Total Debt Servicing Ratio ("TDSR"). This aims to ensure that buyers' monthly debt payments do not exceed 60% of their income, consequently also limiting the home loan quantum, this 60% includes monthly repayments for all debts including credit card and car loans.
Such measures seem to have been effective, with the property price index in Singapore falling around 11% from the peak in the third quarter of 2013 through the end of 2016[7].Such bullish statistics were echoed, albeit more reservedly, in a statement by the Monetary Authority of Singapore ("MAS")chief Ravi Menon, that such measures taken have made a fair amount of progress towards stabilizing the market[8].
The Hong Kong government also uses stamp duty as a key defense in the fight against rising property prices. A Special Stamp Duty ("SSD") was introduced in 2012, around the same time Singapore introduced their ABSD scheme. The regime was subsequently amended in February 2013 to include an imposition of double stamp duty for non-first-time buyers,which meant that second-home purchasers would have to pay up to 8.5% stamp duty, compared to a previous 4.25%.[9] Buyers have remained undeterred despite such measures, with secondary home prices surging almost 40% between 2012 (where the stamp duty regime was first implemented) and 2016.[10]
It is no surprise then that in November last year, stamp duty prices were once again hiked to 15% for non-first time individual and corporate buyers by Hong Kong's Chief Executive Leung Chun-Ying. Taking office back in 2012, he had then pledged to make housing more affordable. Fast forward to 2017, and Leung is stepping down having failed to address the very same issue, stating in his final policy address that "surging property prices posed the gravest potential hazard to society",[11] also reiterating the need to increase the supply of land, including through reclamation and expanding new towns; methods not unfamiliar to the residents of Singapore. [12]
A possible explanation for the difference in results despite the similar methods undertaken by both governments is perhaps Singapore's public housing model.Homes owned under a program run by the Housing and Development Board ("HDB") account for approximately 80% of all dwellings in Singapore; whereas Hong Kong's public housing accounts for only about 21% of total home ownership[13]. The large public sector in Singapore has thus enabled Singapore to keep a tighter leash on housing prices. [14]
Interest n Hong Kong real estate from mainland buyers have also contributed to Hong Kong's market resilience, with Chinese buyers accounting for 9% of total Hong Kong transactions in mid-2016, compared to 5.8% the year before[15].
Property developers on the other hand, have a different version of the story to tell. Hong Kong property developers have borne the worst of the brunt from the cooling measures, and are now offering incentives to offset the high stamp duties,. The increase in stamp duty to 30% for foreigners in November 2016 has driven the mainland Chinese to seek investments elsewhere and developers in Singapore may benefit as interest from foreign nationals may come back to Singapore instead. [16]
For home buyers in Hong Kong, it may not be the best of times, but it remains to be seen if it will be the worst. Meanwhile, we can only hope that Singapore continues to be on course for its happily ever after.___________________
[1]Bloomberg, Hong Kong and Mumbai have some of the most unaffordable housing, published on 18 January 2017:https://www.bloomberg.com/news/articles/2017-01-17/hong-kong-and-mumbai-have-some-of-the-most-unaffordable-housing
[2] Ibid
[3] 12th Annual Demographia International Housing Affordability Survey: 2016 http://www.demographia.com/dhi.pdf
[4] How to Spend It, Hong Kong vs Singapore property, published on 14 April 2015: https://howtospendit.ft.com/house-garden/80851-hong-kong-vs-singapore-property
[5] Bloomberg, Singapore crushing Hong Kong in race to bring down home prices, published on 6 October 2016:
https://www.bloomberg.com/news/articles/2016-10-06/singapore-crushing-hong-kong-in-race-to-bring-down-home-prices
[6] CNBC, Singapore central bank chief: City-state's property market stabilizing, published on 17 January 2017: http://news.asiaone.com/news/business/singapore-central-bank-chief-city-states-property-market-stabilizing
[7] Ibid
[8] Ibid
[9] South China Morning Post, Hong Kong raises stamp duty to tame surging home prices in the world's least affordable city, published on 4 November 2016: http://www.scmp.com/property/hong-kong-china/article/2043085/hong-kong-more-doubles-property-stamp-duty-15-cent-cool
[10] Bloomberg, Keep Saving, Hong Kongers, published on 19 January 2017: https://www.bloomberg.com/gadfly/articles/2017-01-19/keep-saving-hong-kongers
[11] Today Online, Unresolved Problems hang over Hong Kong Leader's last policy address, published on 18 January 2017: http://www.todayonline.com/world/hong-kong-has-no-room-independence-china-hk-leader
[12] Ibid
[13] Ibid
[14]Bloomberg, Singapore crushing Hong Kong in race to bring down home prices, published on 6 October 2016:
https://www.bloomberg.com/news/articles/2016-10-06/singapore-crushing-hong-kong-in-race-to-bring-down-home-prices
[15] Ibid
[16] Bloomberg, Hong Kong Property Tax May Help End Singapore's Housing Slump, published on 19 January 2017: https://www.bloomberg.com/news/articles/2017-01-18/hong-kong-s-home-curbs-may-help-end-singapore-s-three-year-slump
MEMBER COMMENTS
WSG Member: Please login to add your comment.