Certificate of Good Conduct Required for all UAE Employment Visas
Published: January, 2018
Submission: January, 2018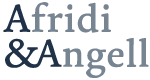 A new requirement will be introduced shortly that will affect all applications for employment visas. At the start of 2018, a Good Conduct and Behavior Certificate must be submitted along with the other supporting documents when an employer seeks to sponsor a residence visa for a new employee who is not a UAE national. It appears that the requirement will apply throughout the UAE, including the nation's many free zones.
Like any other foreign document, the prospective employee's Good Conduct and Behavior Certificate must be notarised in the country of origin and thereafter authenticated up to that country's Ministry of Foreign Affairs, the UAE Embassy for that country, and finally by the UAE Ministry of Foreign Affairs and International Cooperation. This authentication process often consumes several weeks.
In many countries, a Good Conduct and Behavior Certificate may be obtained from the concerned national law enforcement authorities. Here in the UAE, the Ministry of Interior issues such Certificates in respect of UAE nationals and residents, pursuant to a formal and recognised application process. However, many countries do not have central law enforcement authorities. For example, in the United States, a Good Conduct and Behavior Certificate (or a "Police Clearance Certificate") would be sought from the local municipal police.
The Certificate must be issued in the employee's home country or the country where the employee resided for the five years prior to the application. The Certificate is required only in respect of an employment visa application. It is not required for visas for any of the employee's dependent family members, nor is it required for other types of visas such as transit and visit visas. Presumably, the new requirement will not apply to visa applications that have already been approved by the authorities. It is not clear whether the new requirement will apply to pending applications that have not been approved. ¦
MEMBER COMMENTS
WSG Member:
Please login to add your comment.