Housing the Millennials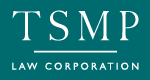 Understanding the Gen Y mindset is crucial to riding the next wave of property sales.
From selfie-taking to social media-(over)sharing, millennials are famous for many traits, but one thing is for sure: compared to the preceding Generation Xers, their love for snapping photos may be real, but their propensity to snap up new homes trails far behind.
A recent survey by CBRE found that 63 per cent of the members of the generation born during the early 1980s and mid-1990s are not leaving the warmth of their parents' homes. And of those who have fled the roost, over 60 per cent did not buy a nest of their own, but are instead living in rented accommodation[1].
The reason: the high financial burden of purchasing a property. According to HSBC's recent global survey, 69 per cent of young adults aged between 18 and 35 said that the biggest hurdle to home ownership was saving enough for a deposit while 64 per cent cited the need for a higher salary[2].
However, in Singapore at least, it seems that millennials have strong aspirations to buy a home. In the same survey by HSBC, 83 per cent of millennials who did not own a home indicated that they intend to purchase one in the next five years, reflecting the nation's high regard for home ownership, where nine out of 10 residents are homeowners[3]. Buying a home is also viewed as a necessity for young couples starting a family.
Based on trends reported by the Straits Times this year, property prices for both private housing and public resale units in Singapore have also fallen from their peak in 2013 while salaries have continued to rise, whereas salaries have stagnated in many other countries globally since the last financial crisis[4].
At the same time, "Generation Y", as they are also known, comprise roughly a quarter of the total workforce in the Asia Pacific region, rapidly forming a formidable source of spending power[5] and will soon be the new keystone of our economy.
Catering to the Singapore millennials
For these reasons, property developers are increasingly paying attention to millennials, who are – or will be – making up much of their new client base, and have started aligning developments with their perceived interests and preferences.
First, millennials are known to be hard to please. As noted in CBRE's report, millennials are unlikely to settle for second best, holding out on a home purchase until they can find one which meets their living standard in terms of quality, size and location, with an emphasis on quality of life.
It was also noted that Asia Pacific millennials stay outdoors more than their counterparts in other regions, spending their time and money on experiences such as travel, entertainment and dining. Developers seem to have caught on to these preferences and one development that has recently been in the spotlight is Martin Modern, developed by local developer GuocoLand.
In its promotional materials, the 99-year leasehold condominium in the prime River Valley area boasts its one-of-a-kind architectural design to reflect modern millennial living and proximity to all the "Hip, Happening and Laid Back" entertainment and food spots in Singapore[6], and it seems to have hit all the right spots with the millennials. In its first launch on the weekend of 22 July 2017 the first phase of the development was sold out, with close to 90 units sold, even though the initial plan was to launch only 50 to 60 units.
The two- to four-bedder apartments were priced from $1.75 million to $4.55 million, or $2,009 psf to over $2,500 psf[7]. This compares well with similar freehold properties in the area. For instance, caveats lodged with the URA between January 2015 and November 2017 for transactions at Martin Place Residences reveal psf prices of between S$1,768 and S$2,415[8].
Online trends
According to the 2016 Zillow Group Consumer Housing Trends Report, millennial buyers are more likely than any other generation to search for properties online. In fact, six in 10 read reviews on the Internet and eight in 10 use mobile apps during their home purchase. This necessitates a shift to online marketing, without which developers would effectively lose a sizeable portion of their buyer base. Bringing digital marketing to a whole new level, developers such as Lendlease and CapitaLand have used virtual reality technology to market their properties. This creates an immersive environment and allows prospective buyers to walk into the property that has not even been built yet[9].
In CBRE's report, it was noted that millennials place a significant emphasis on being able to experience the goods they have purchased first hand. To enable this, more developers have also offered deferred payment schemes such as OUE's Twin Peak and CapitaLand's Sky Habitat. CapitaLand has also introduced a stay-then-pay programme for the remaining units at The Interlace and d'Leedon. TG Development has also given an option of a two-year lease at their new Somerset project Lloyd Sixtyfive, with a refundable deposit to potential buyers[10].
The social media-savviness of the millennial generation simultaneously represents a sharp edge for property developers. It is not uncommon to see millennial buyers bunching or rallying together on social media such as Facebook groups or forums specifically created by homeowners living in the same development. Such entire communities are fertile grounds for homeowners to share ideas and advice with other owners, but this equally means that homeowners can collectively speak out on perceived problems in the development and can collectively pressure developers in certain circumstances on an unprecedented scale.
Millennials are quite the tough nut to crack. However, the myriad innovative concepts developers have had to come up with could (Facebook) poke the interest of this demographic group. As this demographic group of young individuals continue to grow, property developers should keep a close watch on them and learn to understand and cater to their behaviours, requirements and preferences as they are the new generation coming in to replace the old.
*This information on property trends and developments has been taken from publicly available sources. This article does not purport to provide advice to property developers, potential investors or potential buyers on property in any jurisdiction, and developers, investors and buyers should consult their own professional advisors should they wish to make any investment in Singapore or offshore.

Footnotes:


[1] 2016 Asia Pacific Millennial Survey by CBRE – Asia Pacific Millennials: Shaping the Future of Real Estate




[2] The Straits Times – Can Singapore Millennials Afford to buy a Home (14 May 2017)




[3] ibid




[4] ibid




[5] 2016 Asia Pacific Millennial Survey by CBRE – Asia Pacific Millennials: Shaping the Future of Real Estate




[6] https://martinmodern-official.sg/martin-modern/#E-Brochure




[7] https://sg.news.yahoo.com/90-units-martin-modern-sold-220026116.html




[8] https://www.ura.gov.sg/uol/




[9] Channel News Asia – Developers Turn to VR Technology to Market New Properties (10 May 2017)




[10] https://sg.finance.yahoo.com/news/more-developers-offering-penthouses-where-000000383.html
MEMBER COMMENTS
WSG Member: Please login to add your comment.