DQ Symposium in Tokyo
Emi Rowse (Igusa), Partner and Head of Japan Practice, has been invited to be a guest speaker at the DQ Symposium in Tokyo on 21 September on the topic of "Whistleblowing in Thailand and Hong Kong – tips on setting up and operation". Emi will also be participating as a panelist on the topic of "The Integrity of whistleblowing policies in companies", along with esteemed panelists, Daisuke Yuki and Kengo Nishigaki.
DQ (or D-Quest) is a corporate risk consulting group in Japan that supports major Japanese corporations on their compliance management. They are the providers of DQ Helpline, a whistleblowing service that is utilized by more than 2,500 companies in Japan and globally. DQ is also the only ACFE (Association of Certified Fraud Examiners) certified investigative agency in Japan.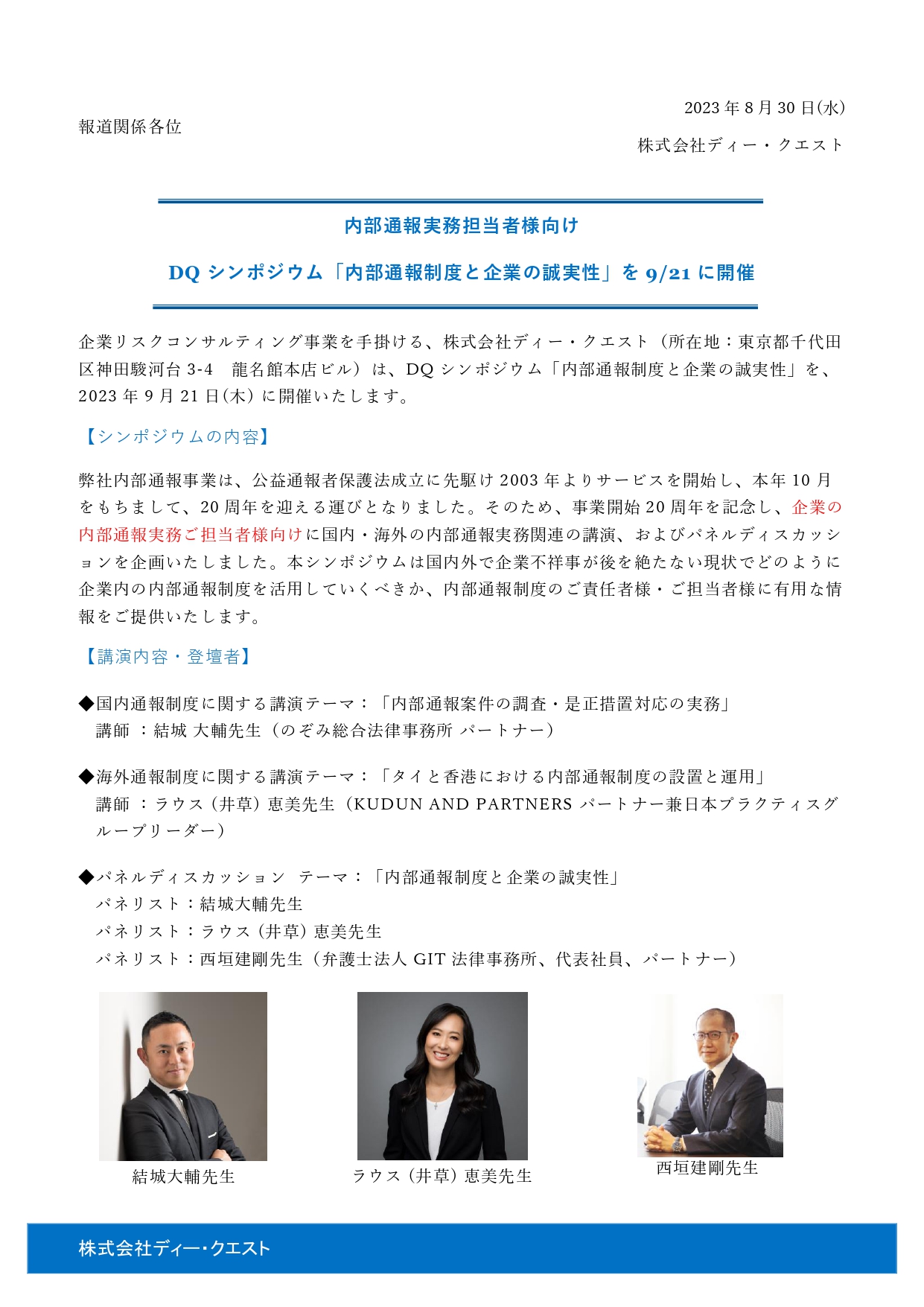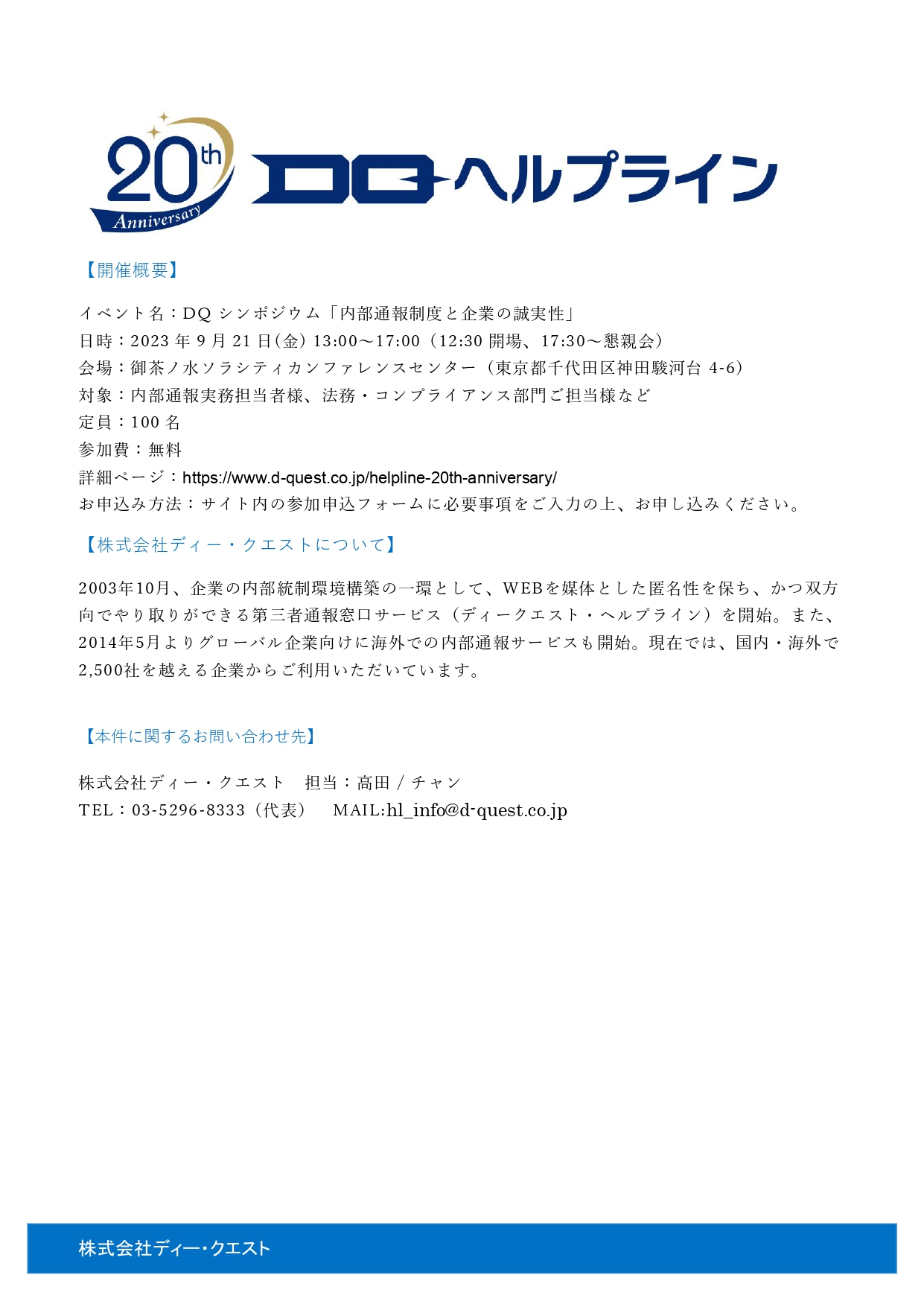 The post DQ Symposium in Tokyo appeared first on Kudun.