SBA Stone Forest Corporate Advisory Co.
Accounting | China
www.sbasf.com
tel: +86 21 6186 7602 | fax: +86 21 6186 7900
5th FL.Yongtze International Business Building, WO. 2111 Yan'an Rd (West), Changninj | Shanghai | 200336 | China
---
Main Contacts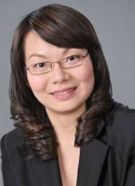 Jessie LinAssociate Director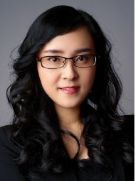 Lillie DingDirector
SBA Stone Forest Corporate Advisory Co.'s Overview
Staff Strength: 320 Staff Nationwide
Location: 6 offices (Shanghai, Beijing, Suzhou, Shenzhen, Chengdu and Hangzhou)

SBA Stone Forest (SBASF) is a Corporate Advisory and CPA group that has focused on serving foreign-owned enterprises in China since 2001. We provide one-stop support for businesses in Accounting & Advisory, Business Assurance, Corporate Advisory, eDiscovery, Payroll & HR Advisory, Risk Management, Tax Advisory and Tax Compliance.

We adopt international standards and best practices, while delivering Singapore-quality services. At the same time, we have developed a strong local knowledge and understanding of getting things done faster and more effectively for our clients. Headquartered in Shanghai with branch offices in Beijing, Suzhou, Shenzhen, Chengdu and Hangzhou, we help foreign investors to form legal entities in China smoothly. Thereafter, we continue to support them in navigating China's regulatory and business environment.

The Corporate Advisory firm is a fully-owned subsidiary of Stone Forest, the largest accounting and business advisory group outside the Big 4 in Singapore, established since 1985.

The CPA practice is a partner-owned practice that works seamlessly in strategic alliance with the Corporate Advisory firm to serve common clients in a holistic manner. The CPA practice adopts and provides clients with world-class standards and practices adopted by all major international accounting firms. This is made possible with the technical and training support from Stone Forest under a technical assistance and transfer of know-how agreement.




Year this Office was Established: 2001
Languages: English Mandrian
Articles
Now! China September Issue - Tax, Corporate and HR updates
SBA Stone Forest Corporate Advisory Co., October 2016

Clarification on Certain Value Added Tax Policies On 25 July 2016, China's Ministry of Finance (MOF) and State Administration of Taxation (SAT) jointly released the Caishui [2016] No. 83 circular (Circular 83) to clarify the implementation of value added tax (VAT) policies for services provided under the Xinjiang International Grand Bazaar Project.From January 1 to April 30 of this year, services provided under the Project were exempt from business tax...
Application for Special Working Hour Scheme in China
SBA Stone Forest Corporate Advisory Co., September 2016

An increasing number of corporates in China are applying for a Special Working Hour Scheme nowadays. What is it and why do they apply for it? What challenges do they face during application for this scheme? We will examine these issues in detail here. Types of Working Hour Arrangements in ChinaThere is a need to understand the current types of working hour arrangements in China before examining the Special Working Hour Scheme. Standard Working Hour ArrangementThis is the working hour arrangement under general situations. In China, the standard working hour period means 8 working hours a day for 5 days a week, which total 40 hours a week...
All articles submitted by SBA Stone Forest Corporate Advisory Co.
© SBA Stone Forest Corporate Advisory Co., 2017