Cechova & Partners
Legal Services | Slovakia
www.cechova.sk
tel: +421 2 54 41 44 41 | fax: +421 2 54 43 45 98
Staromestska 3 | Bratislava | 811 03 | Slovakia
---
Main Contacts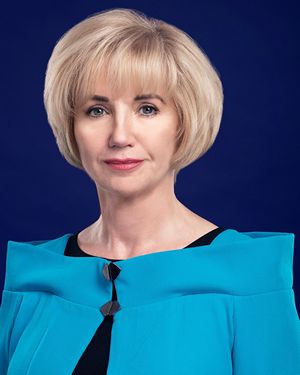 Katarina CechovaPartner
Offices
Bratislava, Slovakia
Cechova & Partners's Overview
Cechova & Partners is one of the leading Slovak commercial law firms with considerable international experience and a large client base providing a wide range of legal services fulfilling international standards at competitive rates. The firm has been actively involved in the local market for more than ten years focusing mainly on international transactions. The firms's lawyers are experienced and highly qualified with specialized knowledge of various areas of the Slovak law.

Cechova & Partners is one of the first law firms established after the democratic changes in the Slovak Republic at the beginning of the early 90s. It has established itself as one of the leading commercial law firms in the country. It has been involved in advising international and domestic clients on a number of commercial transactions varying from standard deals to complicated transactional structures. The five-partner firm provides a high standard of services. All lawyers in the firm are fully admitted or associated members of the Slovak Bar Association.

The firm has gained extensive experience in general commercial and corporate matters including all aspects of the corporate existence of companies, their commercial relations and business activities. In addition to the standard commercial practice, the firm's lawyers have gained experience as a result of their involvement in various mergers and acquisitions, privatisations and other commercial transactions, and advised banking clients, broker houses, and other financial institutions on debt or equity linked projects, corporate and project finance, securities deals and other financial and capital markets work. The experience and standards of work gained during many years of operation on the Slovak market allows the firm to compete successfully with other competitors on the market, including local offices of large international law firms. However, the contribution of Cechova & Partners is unique due to its detailed knowledge of the legal system as well as of the local legal and business environment.

Also a long working co-operation with a number of major international law firms has significantly contributed to the continual improvement of the firm's competence to provide high quality services to important international clients. The firm has worked on a number of transactions combining its extensive and qualified knowledge of the Slovak law and local environment with international law experience, of participating law firms from England, Germany, France, Austria, Czech Republic, Italy, Belgium, Poland, The Netherlands, Sweden, Denmark, the United States of America, and Canada. As native Slovak speakers, most of the firm's lawyers are fluent in English as well as in a number of other foreign languages.
Year this Office was Established: 1990
Lawyers Worldwide: 17
Languages: Slovak, English, German, Czech, Russian, French and Italian
Notable

Press
New Partner Announcement: Lenka Subenikova Joins Cechova & Partners
Cechova & Partners, November 2016

Cechova & Partners, a leading Slovak full service business law firm, is pleased to announce the arrival of Lenka Subenikova as its newest partner, effective from November 2016. Lenka enhances the firm's corporate capabilities while specialising in M&A and corporate matters, real estate and employment law. Lenka was previously a counsel at Wolf Theiss. Lenka is a 2003 graduate of the Law Faculty of the Comenius University in Bratislava, Slovakia and a member of the Slovak Bar Association. She is fluent in Slovak, English and German...
Legal 500 EMEA: Cechova & Partners Recognised in 2016 Rankings as the Only National Top-Tier Firm
Cechova & Partners, April 2016

The newly published Legal500 EMEA 2016 Guide has recognised Cechova & Partners and its attorneys for excellence in a number of practice areas. We are especially proud that our law firm has earned a Tier 1 ranking in Slovakia: Commercial, corporate and M&A, being the only national law firm recommended within Tier 1 by Legal500 EMEA. Our law firm has also been recommended in all other researched practice areas: Banking, finance and capital markets and Real estate and construction. Katarina Cechova is included in the elite "Leading lawyers" list both in the area of Commercial, corporate and M&A and Real estate and construction...
© Cechova & Partners, 2017