Minter Ellison Rudd Watts
Legal Services | New Zealand
http://www.minterellison.co.nz/
tel: +64 9 353 9700 | fax: +64 9 353 9701
Lumley Centre | Auckland | DX CP24061 | New Zealand
---
Main Contacts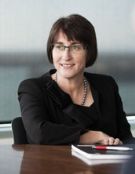 Cathy QuinnChair
Offices
Auckland, New Zealand | Canberra, Australia | Gold Coast, Australia | Sydney, Australia | Darwin, Australia | Brisbane, Australia | Adelaide, Australia | Melbourne, Australia | Perth, Australia | Hong Kong, China | Beijing, China | Shanghai, China | London, England | Ulaanbaatar, Mongolia | Wellington, New Zealand
Minter Ellison Rudd Watts's Overview
Minter Ellison Rudd Watts is one of New Zealand's leading law firms, with offices in Auckland and Wellington. As a full-service law firm we advise our clients in a wide range of practice areas such as corporate and commercial law, mergers and acquisitions, competition and regulatory issues, finance, real estate, dispute resolution, public law, employment, and taxation.

Our lawyers work across industry sectors, specialist legal areas and offices, offering clients the benefit of their specialist expertise, industry knowledge and national support.

The firm is a member of the Minter Ellison Legal Group, one of the largest full-service legal groups in the Asia-Pacific region, with more than 290 partners and 900 legal staff worldwide. Through an integrated network of offices in New Zealand, Australia, Asia, and the UK, our specialist lawyers support both local business and international companies with a range of services.
Number of Offices Worldwide: 2
Lawyers Worldwide: 160
Notable

Press
Evolve Education Lists on the NZX and ASX
Minter Ellison Rudd Watts, January 2015

Evolve Education, incorporated in May 2014, has acquired all the shares in Lollipops Educare Holdings Limited, which owns and operates 30 early childhood education (ECE) centres; all the shares in the PORSE group of companies; and has contracted to acquire a further 55 ECE centres and other related businesses. The purchase of these businesses is to be funded by the initial public offering (IPO) of $132.2 million ordinary shares in Evolve Education, and a listing on the NZX and ASX. The Minter Ellison Rudd Watts team was led by Neil Millar, Partner and Mark Stuart, Partner. The team acted for Evolve Education on both the acquisition and IPO workstreams...
© Minter Ellison Rudd Watts, 2017