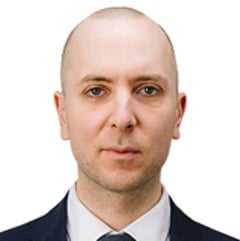 Christian Schoeller
Attorney

Vienna, Austria
Local Time: Thursday 12:50
Practice Expertise
Insurance
Banking & Finance
Capital Markets
Areas of Practice
Insurance
Banking & Finance
Capital Markets
WSG Practice Industries
WSG Leadership
ESG - Environmental, Social & Governance Group - Group Leader
Banking & Finance Group - Member
Insurance/Re-Insurance Group - Member
Profile
Christian Schöller joined the firm in 2014. He specialises in banking and capital markets law as well as insurance law. He advises banks and insurance companies on regulatory issues, contract law, and litigation. In addition, he focuses on regulated finance companies in the context of information technology, including FinTech start-ups.
Christian is also co-head of DORDA's Sustainability Practice Group. As the issue of sustainability is becoming increasingly important in almost all areas of business life, the new practice group brings together experts from various legal fields to provide targeted support to companies in their efforts to operate successfully and sustainably at the same time. In day-to-day business in this field, he works regularly with major national and international clients – mostly credit institutions, investment firms, investment funds and insurance undertakings – in the field of sustainable finance.
Before joining DORDA, he worked as a management consultant with a renowned German bank. During this time, he became acquainted with the complex structures of large financial institutions. Subsequently, Christian also worked as an online journalist and later on digitalisation in a large media group.
Education
Christian studied law at the University of Vienna (Mag iur 2007, Dr iur 2019).