Kochhar & Co. Advocates & Legal Consultants
Legal Services | India
www.kochhar.com
tel: +91 40 40115222, 40205223 | fax: +91 40 40205224
Plot No. 1263A/1, Road No. 63A, Jubilee Hills | Hyderabad | 500033 | India
---
Main Contacts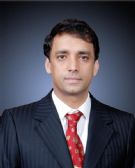 Rohit KochharChairman & Managing Partner
Kochhar & Co. Advocates & Legal Consultants's Overview
Kochhar & Co. is one of the leading and largest corporate law firms in India. The Firm enjoys the distinction of being the only Indian law firm with full service offices in the six prominent Indian cites of New Delhi, Mumbai, Bangalore, Hyderabad, Chennai and Gurgaon, and a branch office in the United States in Atlanta, Georgia.

Kochhar & Co. offers a wide range of legal services in the areas of corporate and commercial laws and specializes in representing major foreign corporations in connection with their business interests in India. The Firm represents some of the largest multinational corporations from North America, Europe and Japan (including several Fortune 500 companies).

UNIQUE CLIENT SERVICE APPROACH: The principle of "client satisfaction" is the backbone of our work culture and the Firm takes great pride in consistently adopting the highest international standards on all client matters. The Firm's philosophy and commitment towards its clients embraces the highest level of accessibility, quality and responsiveness as well as an extremely proactive approach.

The Hyderabad office has a full service practice and represents clients in diverse fields of Indian law including but not limited to Arbitration, Banking, Company and Commercial Laws, Cyber Laws, Financial Services, Infrastructure Laws, Intellectual Property, Labour Laws, Litigation, Project Finance and Real Estate.
Year this Office was Established: 2007
Lawyers Worldwide: 150
Notable

Professionals
Senior Partners/ Partners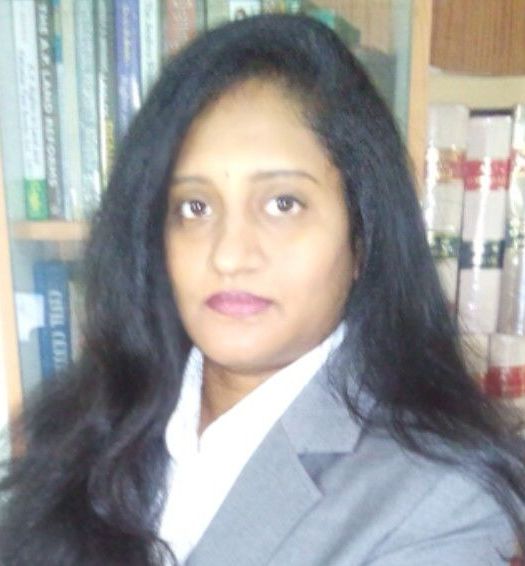 Aruna KumariPartner
Articles
Indo-Japanese Business Corridor- Foreign Entities Acquiring Real Estate in India
Kochhar & Co. Advocates & Legal Consultants, July 2020

Overview - The article lays forth the framework of laws concerning acquisition of real estate in India. The Constitution of India has empowered both Union Government (as known as the Central Government) as well as the State Governments to legislate laws dealing with various facets of immoveable property in India. Thus, the transactions pertaining to real estate acquisition and related matters in India are governed by various legislations enacted by the Central Government and as well as the States Governments...
Contracts and Force Majeure During a Pandemic (IBLJ)
Kochhar & Co. Advocates & Legal Consultants, June 2020

Contracts and force majeure during a pandemic was published recently in the Indian Business Law Journal authored by Chandrasekhar Tampi, senior partner and Ankur Khandelwal, partner, Kochhar & Co. Overview- The spread of COVID-19 has raised multiple questions with respect to performance of commercial contracts, across the globe. While some contracts have witnessed the erosion of their foundation, others have been rendered difficult, even possible, to be performed...
All articles submitted by Kochhar & Co. Advocates & Legal Consultants
Press
Reena Asthana Khair Joins Kochhar & Co. as Senior Partnert Bolster The International Trade and Indirect Tax Litigation Practice
Kochhar & Co. Advocates & Legal Consultants, July 2020

Giving formal colour to a long-standing professional relationship with Kochhar & Co., Ms. Reena Asthana Khair, along with a team of two associates, has recently joined the Delhi Office of the firm as a Senior Partner and Head of the International Trade &Indirect Tax practice.Arguably,One of India's leading legal luminariesyin the highly specialized areas of International Trade,Defence and Indirect Taxation, Ms. Khair brings niche and unparalleled expertise to the firm...
India Webinar Series - Arbitration in Post- Covid World – The Path Ahead
Kochhar & Co. Advocates & Legal Consultants, July 2020

Kochhar & Co. India extends an invitation for the upcoming live webinar being organized in association with The Council of EU Chambers of Commerce in India. Topic: Arbitration in Post- Covid world – The Path Ahead Date: Wednesday - July 22, 2020 Time: 3:30 PM – 4:45 PM INDIA time Meet the Speakers : Justice F.I. Rebello (Retd.) (Former Chief Justice of Allahabad High Court), Fredun De Vitre, Senior Counsel, Bombay High Court, Nilanjan Sinha, Head - Legal, India & South East Asia, ICICI Bank Moderator - Raj Chakrabarti, Senior Resident Partner, Kochhar & Co. The registration link is provided here in below. Participation is complimentary. https://www.linkedin...
All press submitted by Kochhar & Co. Advocates & Legal Consultants
© Kochhar & Co. Advocates & Legal Consultants, 2020