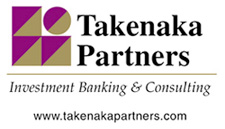 Takenaka Partners LLC
Investment Banking | Japan
www.TakenakaPartners.com
tel: +81 (0)3 6268 9681 | fax: +81 (0)3 6268 9684
Nibancho-Terrace 911 | Tokyo | 102-0084 | Japan
---
Main Contacts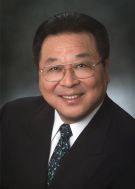 Yukuo TakenakaPresident and CEO Mitsuo KubotaExecutive Vice President
Representative Clients








Takenaka Partners LLC's Overview
Takenaka Partners LLC is an investment bank and consulting firm that specializes in cross-border M&A and strategic transaction advisory services.

Year Founded: 1989

Headquarters: United States (Los Angeles) and Asia (Tokyo)

Liason Office Locations: U.S. (New York, Detroit, Chicago), South Korea (Seoul), Japan (Osaka), China (Beijing), Hong Kong, France (Paris), India (New Delhi), Singapore

Primary Business Services:

- Transaction Advisory Services for Mergers & Acquisitions, Joint Ventures, Partnerships, Strategic Investments
- Greenfield Research Services
- Financial & Business Due Diligence Services
- Valuation Advisory Services
- Deal Structuring & Negotiation Services
- Global Strategy Consulting Services
- Restructuring & Reorganization Services

Clients:

- Global Fortune 500 Asian companies and their U.S. subsidiaries
- Private and middle market entities
- U.S. based companies seeking strategic investments, financing, or partnerships with Asian corporations

Core Strengths:

- A successful history of executing cross-border M&A and strategic transactions.
- Key executives and advisors, with credentials from globally recognized investment banks, financial institutions, Big 4 accounting
firms, corporate valuation advisory firms, and strategy consulting firms.
- Long-established relationships with Corporate Japan and East Asia, providing unparalleled access to key decision-makers.
- Professionals with multicultural and multilingual capabilities, which enable us to overcome barriers and communication issues that often arise in cross-border transaction negotiations.
- A desire and commitment to provide consistent, high quality service to our clients through insightful, yet practical business solutions.

Year this Office was Established: 1989
Languages: Japanese, English
Professionals
Directors Mitsuo KubotaExecutive Vice President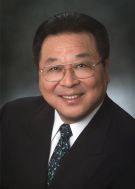 Yukuo TakenakaPresident and CEO
---
Professionals Minoru AwabayashiVice President
Press
Takenaka Partners & Stout Look Abroad for Synergies in Noritz/PB Heat Acquisition
Takenaka Partners LLC, February 2019

Member firms Takenaka Partners LLC (Los Angeles, CA) and Stout (Chicago, IL) worked closely to unite Noritz Corporation (TSE:5943) and PB Heat, LLC. Takenaka Partners served as the exclusive financial advisor to the acquirer, Noritz, while Stout served as the exclusive financial advisor to the acquiree, PB Heat. Although each firm represented its client independently and advocated for each party's best interests, this deal would not have been successful without the hard work and cooperation of both sides. Ultimately, through their efforts, Takenaka Partners and Stout ensured a transaction that was fair and satisfactory to Noritz and PB Heat...
Takenaka Partners advises Nagase America on its acquisition of Fitz Chem Corporation
Takenaka Partners LLC, November 2017

Takenaka Partners is pleased to announce that our client, Nagase America, a member of the NAGASE Group (NAGASE) and a leader in innovative solutions for the chemicals, plastics, electronics, life sciences, and automotive markets, has acquired Fitz Chem Corporation, a specialty chemical distributor providing technical solutions and high quality customer service to the CASE, plastics, and personal care markets in the United States...
© Takenaka Partners LLC, 2020