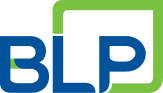 BLP
Legal Services | Guatemala
http://www.blplegal.com
tel: +502 2225 7000 | fax:
Diagonal 6 10-50, Zone 10 | Guatemala City | Guatemala
---
Main Contacts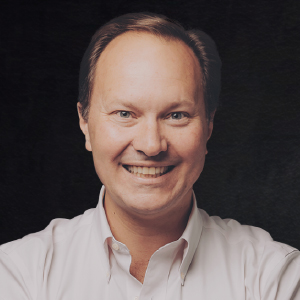 David GutierrezPartner
Offices
Guatemala City, Guatemala | Guanacaste, Costa Rica | Puntarenas, Costa Rica | San Jose, Costa Rica | San Salvador, El Salvador | San Pedro Sula, Honduras | Tegucigalpa, Honduras | Managua, Nicaragua | San Juan del Sur, Nicaragua | Madrid, Spain
BLP's Overview
At BLP we are proud to have a carefully selected and truly exceptional team of professionals, who provide a globalized focus that allows them to offer innovative solutions to our clients facing complex legal matters. We look for outstanding individuals who have the skills and potential to lead in every project they undertake. Our attorneys are highly regarded by multiple rankings and reputable publications. A high percentage of them have continued pursuing post-graduate education in some of the best schools in the US and Europe, which gives them a truly comprehensive and global perspective that is brought to every project and transaction on which they work.

BLP's attorneys are differentiated not only by their education, but by their ability to think outside the box, and devise practical and cost-effective answers for our clients' needs. All members of the team are characterized by their in-depth knowledge of all the industries and sectors to which the firm caters, and their ability to work in interdisciplinary teams to provide integrated results that always exceed expectations. The excellent legal team at BLP has made it possible for the firm to participate in important infrastructure, financing, and corporate projects on a global scale. Contact us, and allow us to propose a new way to implement the decisions your business requires to succeed.
Professionals
Partners
Associates
---
---
---
---
Of Counsel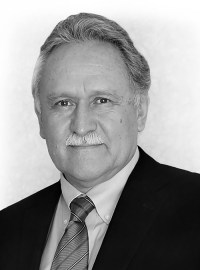 Alejandro ArenalesSenior Counsel
Articles
Government of Guatemala Issues National Strategy Plan to Reopen Activities in the Country
BLP, June 2020

The Ministry of Public Health and Social Assistance recently published Ministerial Agreement 144-2020 that contains the national strategy for controlling the epidemic COVID-19 and confinement conditions. This is to complement the presidential provisions dated May 31, 2020 that were published on June 1, 2020 and which ratify the validity of the provisions of May 14 with some adjustments to them: Curfew of 18:00 ( AM) at 5:00 pm (PM), change of hours for supermarkets, banks, markets, authorization of commercial activities and services in individual premises that are not in shopping centers, among others...
Extension of the Restriction on the Export and Re-Export of Products for Surgical Use in Costa Rica
BLP, April 2020

The Costa Rica´s General Directorate of Customs issued the statement DGA-010-2020, which expands the list of products for surgical use that have export and re-export restrictions, which they had initially established through directive DGA-003-2020. The products added are as follows: Mono-glasses: Mono-glasses with indirect ventilation, transparent lens, foam covered frame and adjustable headband. Ergonomic and panoramic design. HSC: 9004.90.10.00.90 Mask: N95 masks. HSC: 6307.90.20.00.90. Gloves: Nitrile gloves (size L, M and S). HSC: 4015.19.00.00.00 Robes: Disposable robes. HSC: 6210.10.90.00.00. Mask: Disposable surgical masks. HSC: 6307...
Press
BLP increases female numbers at senior level
BLP, March 2018

One in three partners at Central American firm BLP are now women after a promotion in Nicaragua and a hire in Costa Rica, bucking regional diversity norms. Administrative and real estate lawyer Sofia Zuniga, 38, joins the firm's San José office as senior counsel from Costa Rican law firm Legal & Business Advice, while energy and infrastructure practitioner Claudia Prado, 44, has been promoted in Managua. The firm now counts five counsel and 30 partners across Central America and Spain. Zuniga says she was drawn to BLP by its ethical standards and high degree of practice area specialisation. She also notes the firm's supportive work policies...
© BLP, 2021