Hunton Andrews Kurth LLP
Legal Services | United Arab Emirates
https://www.huntonak.com/en/
tel: +971 4 429 5878 | fax:
One JLT One Business Centre, Level 5 Jumeirah Lakes Towers | Dubai | United Arab Emirates
---
Main Contacts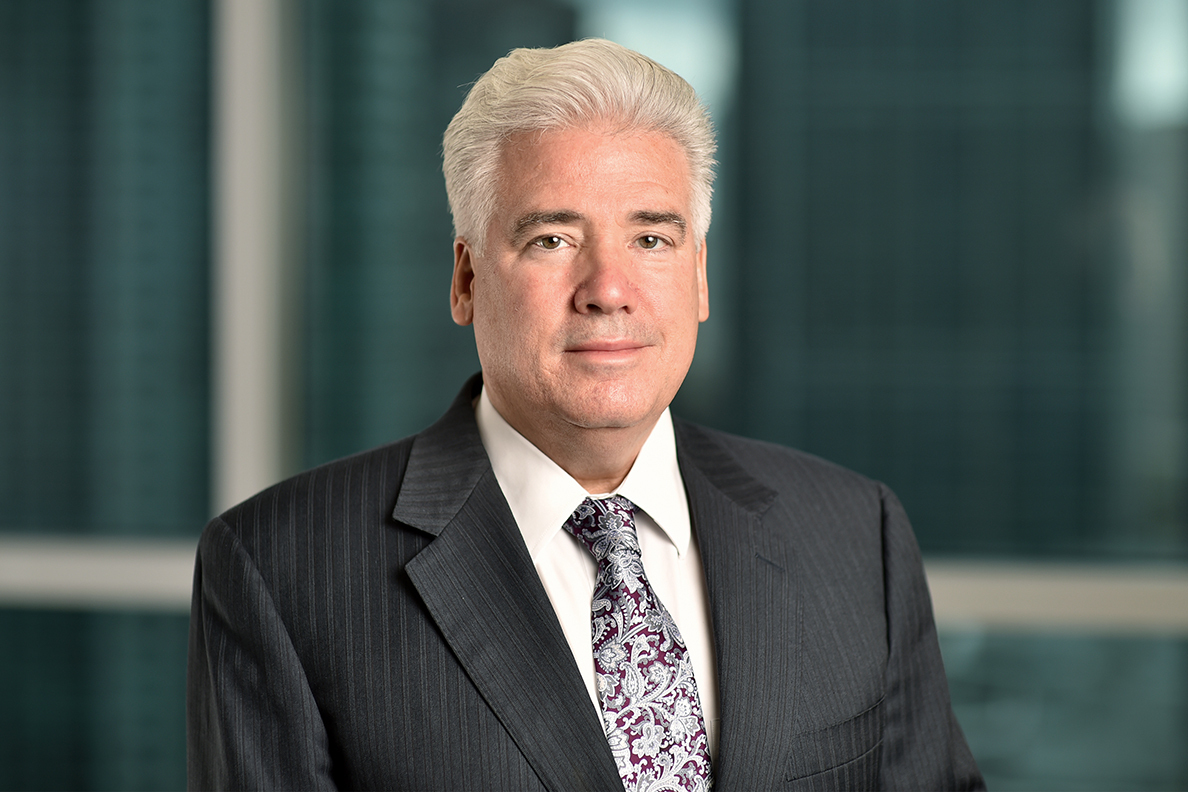 Fernando C. AlonsoPartner
Offices
Dubai, United Arab Emirates | Brussels, Belgium | Beijing, China | London, England | Bangkok, Thailand | Los Angeles, California | San Francisco, California | Washington, D.C. | Miami, Florida | Atlanta, Georgia | Boston, Massachusetts | New York, New York | Charlotte, North Carolina | Durham, North Carolina | Raleigh, North Carolina | Austin, Texas | Dallas, Texas | Houston, Texas | Houston (600 Travis), Texas | The Woodlands, Texas | Norfolk, Virginia | Richmond, Virginia | Tysons Client Center (Tysons Corner), Virginia
Hunton Andrews Kurth LLP's Overview
For more than a century, our firm has been a leading provider of legal services to the energy industry, including oilfield services, exploration and development, LNG, renewable energy and conventional power projects. We opened our Dubai office in 2013 to better serve the global needs of our clients, and to continue to expand our capabilities and worldwide reach.

Dubai is the principal hub for advising our clients in the following regions:

Middle East
Africa
South Asia
Commonwealth of Independent States / FSU

Our firm offers each client the benefit of our regional focus and global prominence in energy and infrastructure projects. Our team has worked on assignments throughout the Middle East, Africa and South Asia, including in the United Arab Emirates, Egypt, Saudi Arabia, Iraq, Oman, Kuwait, Qatar, Pakistan, Nigeria, and Tanzania.

The Dubai legal team has acted for a diverse range of clients including government authorities, exploration and production companies, energy services companies, equity funds, and companies with advanced technology and know-how.

We use our market knowledge and best-practice approach to advise clients on project development and structuring, transactional documentation and in relation to their business expansion in the region.
Year this Office was Established: 2013
Lawyers Worldwide: more than 800
Notable

Articles
EPA Focuses on Potential Emissions from 3D Printing
Hunton Andrews Kurth LLP, December 2019

Additive manufacturing, more commonly known as 3D printing, has already found commercial application in various industries and its use is on the rise. 3D printing converts 3D digital models created on a computer or with a scanner into physical objects, usually by successively adding material layer by layer. The process allows manufacturers to make complex designs, rapid prototypes and final products while offering the potential to limit process waste and reduce production costs...
Year in Review: Top Insurance Cases of 2018
Hunton Andrews Kurth LLP, January 2019

2018 was a busy year for courts deciding insurance coverage disputes. Many of those decisions will shape the coverage landscape for years to come. Policyholders enjoyed their fair share of the wins, including substantial victories in areas involving social engineering to disgorgement of corporate gain. We take this opportunity to reflect on some of the year's most notable coverage decisions. Social Engineering 2018 was a banner year for decisions addressing losses resulting from social engineering phishing, spoofing and other schemes of trickery and deception. - 2nd Cir...
Press
Hunton & Williams and Andrews Kurth Kenyon Vote to Combine Firms
Hunton Andrews Kurth LLP, July 2018

Hunton & Williams LLP and Andrews Kurth Kenyon LLP combined on April 2, 2018, to become Hunton Andrews Kurth LLP. Both firms' partnerships voted overwhelmingly to approve the combination, which will create a 1,000-lawyer firm operating through 15 domestic and five international locations, making it one of the top 50 US legal practices by headcount and anticipated combined revenue. Hunton Andrews Kurth will have approximately 300 lawyers in four Texas offices, more than 200 lawyers in Richmond and more than 150 lawyers in each of New York and Washington...
Fernando Alonso Among Latin America's Top 100 Lawyers in 2017
Hunton & Williams LLP, February 2017

Partner Fernando Alonso, chairman of the firm's Latin America practice group, has been selected for inclusion in the 2017 Latin America's Top 100 Lawyers by Latinvex, for the second consecutive year. Latinvex selects leading lawyers based on a combination of factors, including recent rack record on major deals and business, prominence of firm in Latin America, as well as legal rankings from Chambers & Partners, Legal 500 and Thomson Reuters. Chambers Latin America 2017 edition recently singled out Fernando's work on Latin America-wide corporate/M&A, ranking him in the highest category, Band 1, noting that he impresses sources with his "speed, responsiveness and efficiency...
© Hunton Andrews Kurth LLP, 2020