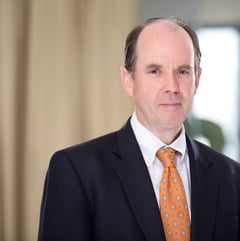 Practice Expertise
Banking and Finance
Africa
China
Commonwealth of Independent States / FSU
Areas of Practice
Africa
Banking and Finance
China
Commonwealth of Independent States / FSU
Corporate
Energy
Energy M&A
International Renewable Energy and Clean ...
Latin America
Mergers and Acquisitions
Middle East
Natural Gas
North America
Oil, Gas and LNG
Private Equity
Project Finance and Development
Renewable Energy and Clean Power
Wind
View More
Profile
Mark has led transactions across varied sectors of the energy and infrastructure industries during his career, including renewable energy, renewable infrastructure, oil and gas, hydrocarbons transportation, thermal power, LNG, carbon gasification, and construction and procurement.
He has done deals on every continent and has represented or worked with foreign governments to implement procedures, regulations and contracts conducive to energy and infrastructure development. He has worked on transactions in many countries, including China, Egypt, Korea, Mexico, Guatemala, Pakistan, Chile, Australia, Morocco, Niger, Benin and Brazil. He has also practiced extensively in the upstream and midstream domestic oil and gas industry.
Mark's experience includes construction and procurement contracts, foreign government concessions and offtake arrangements, lifting arrangements, LNG supply agreements, domestic oil and gas documentation, fuel supply and transportation contracts, power purchase and related agreements, and operation and maintenance agreements. He also has represented a range of early-stage development companies in negotiating M&A, equity and debt arrangements, along with a variety of financial institutions, including lenders, investment banks and other capital providers and arrangers.
Representative Experience
Renewable Energy and Infrastructure
Representing developer in a zero-carbon, zero-emissions high-speed rail project joining a major municipal airport to regional ski resorts
Representing the sponsors in the development of a 600 MW solar-generating and battery-storage facility in Arizona, offtake in California
Represented a solar power developer in the first FiT round in Egypt
Represented Lotus, a waste to energy developer, in the acquisition of processing contracts in Egypt
Representing the developer of a solar-generation, green hydrogen, off-grid electricity generating project in Utah
Represented the government of Egypt in the development of a model power purchase agreement for the first direct sale of power in Egypt by a generator to an end-use customer
Represented a developer in the development of a heavy-fuel oil generating facility in Guam, supplemented by battery storage and auxiliary services
Represented a large developer in various aspects of multiple wind farm developments including three projects in West Texas, two projects in South Texas, two other U.S. projects and one project in Chile
Represented a small developer in the development of three wind power projects in Texas and New Mexico
Represented the conflicts committee in the drop-down of two biomass manufacturing companies exporting pellets to UK generating companies
Represented HGPC in its development of a biomass power generation facility in Honduras
Represented Quantum Utility Generation in the development and sale of a solar generating facility in Guam
Represented Arctas in the development of two wind generating facilities in Nicaragua and Guatemala
Represented Ridgeline in the development of two wind power generation facilities in Idaho
Oil and Gas
Represented PetroChina in certain joint venture matters relating to its concession in Afghanistan
Represented Arkoma in its acquisition of a mineral and royalty interest portfolio in producing properties in Oklahoma
Represented Chinese Petroleum Company (Taiwan) in its acquisition from Sinopec of a participating interested in the Agadem prospect in Niger
Represented PetroChina in joint venture matters relating to its Iraqi concession, including lifting and marketing agreements
Represented Pennzoil in asset-based financing of multi-state upstream oil and gas interests
Represented SG in its acquisition of overriding royalty interests in southwest Colorado, and in connection with its subsequent litigation with the Southern Ute Indian Tribe
Represented Bechtel in its purchase through InterGen of the Tejas pipeline system and a portion of the commodity marketing and trading operations of Shell
Represented Chinese Petroleum Company (Taiwan) in its acquisition of a participating interest in two major Australian offshore LNG projects (Prelude and Ichthys)
Energy Infrastructure (Power and LNG)
Represented clients DKRW Energy Partners LLC and Sculptor Domestic Partners, L.P. in certain transactions related to the recapitalization and sale of their respective investment in Mexico Pacific Limited, the owner of an LNG export facility in Puerto Libertad, Mexico, with an energy and infrastructure private equity firm as the buyer and joint venture partner.
Represented a developer in the development and financing of three gas-fired power plants in Ecuador
Represented Quantum Utility Generation in the development of a 350 MW power plant in Texas
Representing Wartsila and others in the development of a regional LNG regasification facility and associated power plant in El Salvador
Represented DKRW in its development of the Sonora, Mexico LNG facility
Represented Aker Kvaerner in the negotiation of the EPC contract for the Gulfport MS regasification terminal
Represented Energia del Caribe in the development of a gas-fired power plant in Monterrey, Mexico, supplied by US gas with export of offtake power to Guatemala
Represented Globeleq in its acquisition of a large power generating portfolio in Central America
Represented Enron in the development of an integrated power project in Benin and Nigeria, including development of offshore gas production and associated pipelines, a power plant in Benin, and a trans-West Africa onshore pipeline system
Represented British Gas in negotiations to bring offshore gas reserves to shore in connection with the development of an independent power plant in the Philippines
Energy Infrastructure (Other)
Represented Postlane Partners in the acquisition of a transmix facility in Indiana, financed by a prepayment, inventory financing and receivables financing provided by Goldman Sachs
Represented Magellan in the construction of a 500-mile pipeline in Colorado, Texas and Oklahoma and accompanying acquisition of pipe
Represented Fairway in the development of a major crude oil storage facility in south Houston
Represented Elektro, a Sao Paulo utility, as borrower from a consortium of banks led by Chase
Represented DKRW in the development of a large coal-to-liquids facility near Medicine Bow, Wyoming
Represented Scott Paper in the sale of an on-site paper mill and electricity generating facility in Mobile, Alabama to The Southern Company
Education
BS, Brigham Young University, with high honors, 1980
Areas of Practice
Africa
Banking and Finance
China
Commonwealth of Independent States / FSU
Corporate
Energy
Energy M&A
International Renewable Energy and Clean Power
Latin America
Mergers and Acquisitions
Middle East
Natural Gas
North America
Oil, Gas and LNG
Private Equity
Project Finance and Development
Renewable Energy and Clean Power
Wind
Articles
AK Migration: Chain of Fuels
AK Migration: Intelligent Energy Law Insights at ADIPEC and WFES
AK Migration: World Future Summit in Abu Dhabi to Focus on Renewable Energy
Renewables Opportunities Take Off Across MENA, Andrews Kurth Middle East Newsletter
Blogs
Connecting You To the Flow of Latest News and Industry Information
Meet our Firms and Professionals
WSG's member firms include legal, investment banking and accounting experts across industries and on a global scale. We invite you to meet our member firms and professionals.