WSG is the globally recognized resource for professionals and their clients to receive the highest quality, value and service from legal, investment banking and accounting services. WSG provides members the ability to create new business opportunities and relationships to better serve their clients.
Formed upon a unique approach to legal networks, WSG developed the idea that the premier independent law firm needed a more expansive and efficient global approach within the industry. The integration of knowledge, expertise and client service providers from the investment banking and accounting professions create better opportunities for providers and clients alike. Through innovative access and technology, WSG offers members and clients immediate access to prospects, information and leading experts with a known record of superior quality service.
Membership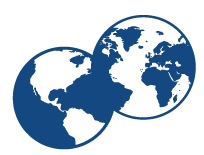 World Services Group has more than 120 prominent member firms representing worldwide clients. Members operate in more than 150 jurisdictions and throughout the United States and Canada.
Only firms providing high quality standards and excellent client services are invited to join WSG. Firm membership is subject to review as established by the Board of Directors, and are selected based on strict objective standards established by the Board of Directors including:
Being among the leading local, national and/or international firm
Having the highest professional reputation within the professional community
Having unparalleled depth of practical experience in their region
This has created a network of premier representation in every region of the world with established quality of service seamlessly.
Technology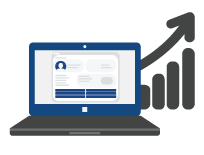 WSG harnesses the strength of the network and the power of technology to help members stay competitive and exceed client expectations in a rapidly changing industry. Built upon a proprietary platform of innovation and technology, WSG's database and tools offer members and clients a plethora of resources filtered using today's tools and information digitally to do business and stay current.
WSG technology has also changed the approach to membership, WSG membership is made of not only firms/companies, but also of individual professionals within the member organizations. Each individual professional is provided their own personal WSG account focused around their specific areas of practice and client interests. This individualized model allows the entire WSG membership to locate specific expertise and skills required for client needs.
Multidisciplinary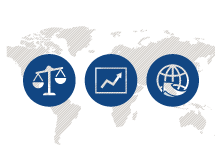 By expanding the traditional legal network notion of only interacting within the industry to one that integrates the legal industry with untapped opportunities from key collaborators, WSG is able to offer its members the opportunity to:
Create new business prospects and expand regional opportunities for members by offering immediate access to distinguished individuals and companies influencing business within areas of interest.
Promote the exchange of information and common interests among professional service disciplines to create awareness and access to services across industries for the benefits of members and their clients.
Provide systems that facilitate the communication and interaction among members worldwide and offer individual and firm members alternative methods of project scheduling and data transmission.
Continually update systems and information to the changing needs and expectations of our members creating the most up-to-date and useful forum in which to conduct and increase business among industries.