Chair's Objectives 2022-2023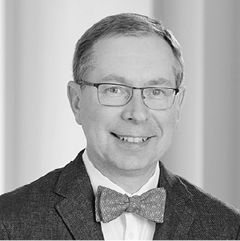 Dear WSG Members,

I am profoundly honored to serve as WSG Chair for 2022-2023. As we emerge from the global pandemic, WSG continues to grow as a very strong, innovative and collaborative global network. I look forward to continuing to add value to WSG and its prestigious Membership.
I would like to sincerely thank Stefan Erhag of Delphi for his dedication as Chair and I am grateful for his continued leadership in his role as Chair Emeritus this coming year. I also want to thank the Board of Directors and the Regional Councils for working together with the continued support from corporate headquarters in Houston, along with our Members for such devoted participation and contributions.
During my term as your Chair this upcoming year, I will focus on the following five main objectives:
Foster Increased Use of Our Network Infrastructure

The pandemic has taught us that we can use the incredible technological infrastructure that WSG has built out to deepen participation of Member firms. This infrastructure is at times under-utilized. It is incumbent on all of us to creatively engage with our colleagues and firms to "engrain" WSG participation in the member firms.

Emerging Leaders Group

The Emerging Leaders Group (ELG) is one way in which to deepen participation of the Member firms. The Emerging (and Emerged Leaders) have a vision of the future that benefits the network and the Member firms. Let's give the Emerging (and Emerged Leaders) a more active "voice" in the network!

Membership/Recruitment

Some jurisdictions need WSG coverage. A focus on bringing new Members into the network is critical to our success.

Expand WSG Brand Awareness

WSG brand awareness needs a boost! We have very successfully re-branded. Let's now take some affirmative steps to enhance the awareness of our brand in renewed ways.

Update Technological Resilience of Our Systems

Our network infrastructure is critical to the organization. Technology evolves, and so must the systems that support our network. It is critical that we keep up with the ever – evolving technological advances and updates.
Once again, I feel very privileged to serve as Chair of such a successful organization and with Members who are focused on offering the highest quality, value and service to clients. I look forward to your support and feedback, and I thank you for your trust in my leadership this year.

Sincerely,

Herman H. Raspé
Partner, Patterson Belknap Webb & Tyler LLP, New York, USA
Chair, World Services Group