WSG Objectives 2020-2021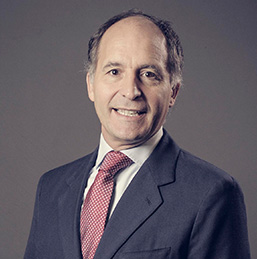 Dear WSG Members,

I am honored and thrilled to serve as the Chairman of the WSG for 2020 - 2021 and look forward to your support as we continue maneuvering through the unusual times that lie ahead.
I would like to congratulate and offer my sincere thanks to J. Michael Bernard for his tireless effort and strong leadership through a very challenging, yet successful year for WSG. I hope to receive his continued wise counsel in his role as Chairman Emeritus the 2020 - 2021 year. I also want to thank the Board and Regional Councils for working together to guide the organization through a most exciting year.
Due to the global pandemic, we have learned that continuing to invest time and resources in to WSG's digital platform is crucial to the long-term success of the organization. During my term as your Chairman, I plan to focus on boosting member connectivity by encouraging the use of WSG's platform through training and by improving ease of access to the existing tools that WSG offers its members. My objectives for the upcoming year are as follows:
WSG Platform Training

. During my term, we plan to build on the renewed member focus on the WSG platform and digital connectivity brought about by the COVID pandemic. This forced digital connectivity proved the power, importance, and boundlessness of the WSG platform. To truly embrace this technology, it will be important for WSG to provide multiple methods of training and accessibility to increase member awareness.

WSG Benefits and Values

. In the coming year, we will continue to focus on the benefits WSG provides to its members. We will work together to create intensive programs to share best practices from a management perspective across all regions, and will identify champions to implement or drive initiatives (such as secondments, referrals, dealmaker's platform, RFPs, cross-border training, knowledge sharing, etc.) and improve the relationship within the different practice and specialty groups. We will also begin to raise awareness within our membership on the growing client demand in the social and environmental impact markets.

Expansion of Internal Firm Awareness and Usage

. It is important that we ensure expansive use of WSG resources and awareness beyond the primary contacts within member firms. The future of the WSG network revolves around the participation of younger partners and senior associates, specifically their involvement in practice/industry groups, the Emerging Leaders Group, and all group activities. We should capitalize on the visionary leadership by offering succession planning with the younger professionals who truly understand the value of the technology and all the benefits that the organization can provide.

Strategic Approach

. It is necessary that we continue the strategic thinking process and ask ourselves who we are as an organization and how we can improve by working together as members. Over the next year, several committees will be implemented to increase participation among members and to continue to strategically approach the brand initiatives.
I am truly committed to working diligently for our members to sustain and grow WSG, and I am counting on the support of all members to achieve the objectives set forth for this year. I encourage you to reach out to me with your thoughts on how we, as a group, can improve and grow the network in this ever-changing business environment.
Thank you for your support and your trust in my leadership throughout the coming year.

Sincerely,

Ramon Ignacio Moyano
Chairman
World Services Group


WSG Mission
WSG is the globally recognized resource for professionals and their clients to receive the highest quality, value and service from legal, investment banking and accounting services. WSG provides members the ability to create new business opportunities and relationships to better serve their clients. WSG enables its members to be professionally competitive in a global multidisciplinary services environment.
WSG Vision
WSG is the leader in integrating legal, investment banking, and accounting services to better serve clients worldwide.
WSG Governance
WSG is governed by Bylaws which provide the framework needed for WSG operations and governance.