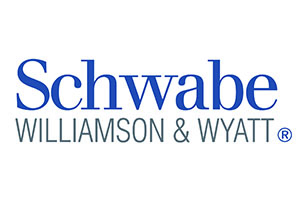 Schwabe, Williamson & Wyatt
Legal Services | California, USA
https://www.schwabe.com/
tel: 650.396.1401 | fax:
455 North Whisman Road, Suite 200 | Mountain View | California | 94043 | USA
---
Main Contacts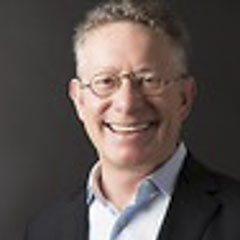 Michael A. CohenIndustry Group Leader
Schwabe, Williamson & Wyatt's Overview
What do you get when you're "Represented by Schwabe"? Innovative solutions from lawyers who know every deal has a dream and every risk an opportunity. A committed team that understands your industry and cares about your business. And the comprehensive resources of one of the Pacific Northwest's top law firms.

Our lawyers provide exceptional legal counsel, and that's critical. But our value goes beyond that. We don't sit around and wait for the phone to ring. We get out of the office and put on hard hats to meet clients where they are, in their industries. This helps us see around corners, spot trends and navigate approaching challenges before they become problems. That's why clients put us in the leadership circle and consider us partners in the business. Our understanding of six key industry sectors - Healthcare; Manufacturing, Distribution and Retail; Natural Resources; Real Estate and Construction; Technology; and Transportation, Ports and Maritime - allows us to help clients achieve success through ideas, advice, and exceptional legal counsel.

With more than 175 attorneys in eight offices, we are among the largest law firms in the region. Clients from start-ups and entrepreneurs to the Fortune 500 count on us for full-spectrum legal services to help them achieve goals throughout their business lives.
Professionals
Partners
---
---
Of Counsel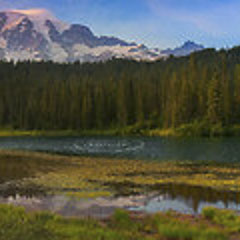 Jeff R. KeohaneOf Counsel
Press
Schwabe, Williamson & Wyatt Advises a Venerable Oregon Food Industry Company Set to Change Hands
Schwabe, Williamson & Wyatt, June 2020

A nearly 100-year-old Oregon company that's served the state's steady food production industry is changing hands. Hillsboro-based Henningsen Cold Storage Co. reached a purchase agreement with Novi, Mich.-based Lineage Logistics, billed as "the world's largest provider of temperature-controlled logistics." While terms weren't immediately released, it'll likely be one of the state's largest M&As of 2020, as speculation earlier this month had put the price in the $500 million range. Paul Henningsen, Jr., president of Henningsen Cold Storage, worked on the deal along with attorney Tom Tongue of Schwabe, Williamson & Wyatt. Henningsen Cold Storage Co...
In Landmark Labor Case, Jury Awards $93.6 Million in Damages to Schwabe, Williamson & Wyatt Client, ICTSI Oregon, Inc.
Schwabe, Williamson & Wyatt, November 2019

In a landmark case between ICTSI Oregon, Inc. (ICTSI) and the International Longshore and Warehouse Union and its affiliate ILWU Local 8 (collectively "ILWU"), a jury awarded $93.6 million in damages to ICTSI for the ILWU's illegal labor slowdowns. These slowdowns caused the eventual shutdown of Terminal 6 at the Port of Portland, Oregon's only container terminal. Schwabe, Williamson & Wyatt attorneys Jeff Eden, Amanda Gamblin, Michael Garone, Dick Hansen and Andy Lee led the trial team for the federal lawsuit...
© Schwabe, Williamson & Wyatt, 2021