Lawson Lundell LLP
Legal Services | Alberta, Canada
www.lawsonlundell.com
tel: 403 269 6900 | fax: 403 269 9494
Bow Valley Square 2, Suite 3700, | Calgary | Alberta | T2P 2V7 | Canada
---
Lawson Lundell LLP's Overview
Lawson Lundell LLP is a leading full service business law firm, based in Western and Northern Canada, with offices in Vancouver, British Columbia, Kelowna, British Columbia, Calgary, Alberta and Yellowknife, Northwest Territories. We have a substantial footprint in the historic resource and other business sectors in Canada, coupled with a reach well beyond these areas. Many of our clients have head offices outside Canada and range from national and international corporations to entrepreneurial start-ups.

We do top level transactional and project development work and our breadth of specialty areas enables us to provide a full range of services to domestic and international businesses. Our lawyers are recognized as leaders in their areas of practice which includes corporate-commercial law with recognized specialties in mining, energy, mergers and acquisitions, corporate finance, banking, pension, real estate and tax. We are equally strong in regulatory matters and commercial litigation, with recognized specialties in indigenous, environmental, energy, labour and employment, and insolvency.

The philosophy that guides the provision of our legal services has been developed through decades of working with our clients and learning about their priorities, needs and preferences. We are dedicated to continually improving our service as our knowledge of clients and their needs grows and changes. We are committed to providing exceptional service in a timely manner.
Notable

Professionals
Partners
---
---
---
Associates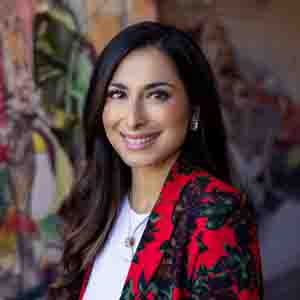 Shailaz DhallaAssociate
Articles
More Legislated Changes for Federally Regulated Employers
Lawson Lundell LLP, August 2021

Important new legislative changes impacting federally regulated employers will come into effect in 2021: the Pay Equity Act and a minimum wage requirement. Details on both these measures and how that will affect employers are examined below. Pay Equity Act The federal Pay Equity Act comes into effect on August 31, 2021. The Act applies to federally regulated employers who have 10 or more employees. Federally regulated employers fall under the Canada Labour Code and include organizations such as airlines, banks, telecommunication, marine shipping, and interprovincial travel...
What Should Businesses Do About the Recommendation to Wear Masks in Indoor Public Spaces Until Fully Vaccinated?
Lawson Lundell LLP, July 2021

B.C.'s Provincial Health Officer, Dr. Bonnie Henry,[1] and the Public Health Agency of Canada,[2] have recommended that individuals who are not fully vaccinated[3] continue wearing masks in indoor public spaces. At the same time, public authorities are providing little to no guidance on how or when businesses can continue mask requirements. They are also not providing any guidance on whether or how businesses can ask an individual about their vaccination status or otherwise be able to enforce the recommendations against those who are not fully vaccinated...
© Lawson Lundell LLP, 2022