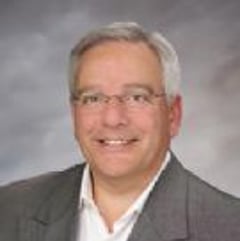 Alberta, Canada
Local Time: Tuesday 01:37
Practice Expertise
Administrative Law
Energy
Litigation
Oil & Gas
Areas of Practice
Administrative Law
Energy
Litigation
Oil & Gas
Public Utility and Regulatory
View More
Profile
Lewis' practice focuses on Regulatory/Administrative energy matters. He has extensive experience in energy - electricity matters, and oil & natural gas matters including rate applications, toll design, facilities applications, cost of capital and related matters before the Alberta Utilities Commission (previously the Alberta Energy and Utilities Board) and the National Energy Board. He has appeared at all levels of the Alberta courts in relation to various energy related matters, the BCUC, OEB, Manitoba PUB and the Federal Court and Federal Court of Appeal, and represented clients in arbitrations and energy related contract disputes.
Lewis represents independent power producers, industrial & commercial customers, oil & gas producers, utilities, forest industries, industry associations, regulators, consumers and transmission companies in relation to various regulatory matters. He has participated actively in all matters relating to the restructuring of the gas transmission and distribution sectors in Canada and the electric industry in Alberta. He was also a member of the legislative drafting committee responsible for the Alberta Electric Utilities Act and related matters.
Lewis has a strong civil litigation background and has recently appeared as counsel in the Federal Court and Federal Court of Appeal in relation to a number of first nation challenges to pipeline projects- all of which were resolved successfully. In addition he has conducted a number of civil trials in relation to various commercial and energy related matters. He has also acted as counsel before many other administrative tribunals, including the Development Appeal Board, the Workers Compensation Board, the ERCB, Calgary Real Estate Board, and the Municipal Government Board (Commercial Property Tax Assessment Appeals in relation to gas plants).
Bar Admissions
Alberta (1982)
Education
Concordia University (B.A., 1978)
University of Ottawa (LL.B., 1981)
London School of Economics and Political Science (LL.M., 1993)
Areas of Practice
Public Utility and Regulatory
Professional Career
Significant Accomplishments
Represented a major wind power developer regarding interconnection to the Alberta grid
Represented Canadian Oil & Gas producers regarding aboriginal claims and challenges to NEB approved pipelines
Represented various industrial customers regarding rate disputes and successfully obtained major refunds from a local utility
Represented various Oil & Gas companies regarding generic cost of capital proceeding before Alberta regulators
Represented large industrial and commercial ratepayers in successfully challenging more of $33m of surcharges proposed by a local distribution company
Provided advice and counsel to a regulatory Board in relation to review and variance application brought by a local utility in relation to its rates
Represented a major utility in relation to Alberta transmission tariffs and related matters
Represented several major oil shippers in relation to successfully contested NEB tariffs regarding oil pipelines
Represented Calgary Health Authorities in relation to successfully contested sour gas well developments
Represented oil and gas producers in relation to Mackenzie valley Pipeline matters
Professional Associations
Recognition and Ranking
*Best Lawyers in Canada: recognized for energy regulatory law
*Canadian Legal Lexpert Directory: repeatedly recommended as a Leading Practitioner for energy (electricity)
*Lexpert's Leading Canadian Energy Lawyers 2013 & 2014
*Martindale-Hubbell International Law Directory: CV Peer Review rated
Seminars
"Organization, Adaptation and Flexibility in Regulatory Design", The Future of Energy Regulation and Policy Development. Conflict, Compromise or Cooperation?, Calgary, AB (September 26, 2013), Speaker
"Implications of the NEB TransCanada Mainline Decision RH-003-2011", Canadian Energy Law Forum, Toronto, ON (May 9, 2013), Speaker
2nd Annual Northeast BC Natural Gas Summit (September 29, 2010), Co-Chair
Northeast BC Natural Gas Summit (September 30, 2009), Speaker
Saskatchewan Oil and Gas Forum, Exploring the Latest in Plays, Technology and Regulations, Insight, Co-Chair
Independent Power Producers Society of Alberta (IPPSA)
Canadian Energy Research Conference (CERI)
Canadian Association of Members of Public Utility Tribunals (CAMPUT)
Energy Contracts Conferences, Insight, Speaker and Co-Chair
Articles
"Oil Sands and Shale Gas - Western Canada's Unconventional Answer to Global Energy Demand" (October 25, 2011), Co-Author
"Energy (Electricity) Recent Developments of Importance" (January 4, 2011), Co-Author
"Supreme Court of Canada and Federal Court of Appeal Decisions in Standing Buffalo Dakota First Nations v. Enbridge Pipelines Inc., 2009 FCA 308" (December 6, 2010), Co-Author
"Two Solitudes in Western Canada: British Columbia and Alberta Carve Distinct Electricity Policy Paths", The National Law Journal - Energy Report (October 25, 2010)
"BC Oil and Gas Activities Act in Force" (October 4, 2010), Co-Author
The State of Electricity De-Regulation in Alberta and the Alberta Electric System Operators Role (March 31, 2007), Author
Meet our Firms and Professionals
WSG's member firms include legal, investment banking and accounting experts across industries and on a global scale. We invite you to meet our member firms and professionals.