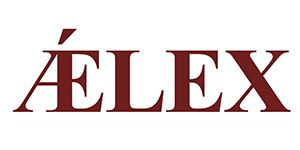 AELEX
Legal Services | Nigeria
www.aelex.com
tel: (+234 84) 464514 5 | fax: (+234 84) 464516
26 Aba Road | Rivers State | Nigeria
---
Main Contacts

Lawrence Fubara AngaPractice Group Chair
AELEX's Overview
ǼLEX is a full service commercial and litigation law firm. It is one of the largest law firms in West Africa with offices in Lagos, Port Harcourt and Abuja in Nigeria and Accra, Ghana.

The firm has local legal expertise and presence, political & industry wide connections with an appreciation for global standards. ǼLEX was formed as a result of the merger on July 1, 2004 of four leading commercial law firms. O. Adekoya & Co., Victor & Charles, Anga & Emuwa and Adegbite Adeniji & Co.

Members of the firm are active in many professional associations including the International Bar Association, American Bar Association, American Arbitration Association, Rocky Mountain Mineral Law Association, Centre for American and International Law, Venture Capital Association of Nigeria, International Trademark Association, and Telecommunications Lawyers Association of Nigeria, Chartered Institute of Taxation of Nigeria, African Telecommunications Think Tank, American Society of International Law and the Nigerian Society of Engineers. Also, the firm is a member of a number of business associations including the Lagos Chamber of Commerce & Industry, Nigerian-American Chamber of Commerce, Franco-Nigerian Chamber of Commerce and Industry, Nigerian-British Chamber of Commerce, West African Enterprise Network, and the Equipment Leasing Association of Nigeria.

The firm is the Nigerian member of the law firm section of the World Services Group.

The firm is licensed by the Securities and Exchange Commission to provide advisory services in relation to securities.
Year this Office was Established: 2004
Lawyers Worldwide: 69
Notable
Articles
Legal 500 Country Comparative Guides
AELEX, October 2020

AELEX is the exclusive contributor to the Nigerian Chapter of The Legal 500 (Legalease): Franchise and Licensing Country Comparative Guides. The country specific Guide provides a pragmatic overview of how businesses can set up franchises and also license their technology and intellectual property rights in Nigeria. The Guide was authored by our Davidson Oturu,All articles submitted by AELEX
Press
AELEX Advises Hissbox in Launch of Online Streaming and Content Distribution Platform
AELEX, August 2020

The ǼLEX Technology, Media and Telecommunications Practice Group is pleased to be advising Hissbox as it launches its online streaming and content distribution platform. Hissbox is a streaming platform, film production and distribution company primarily focused on projecting untold and neglected stories. It aims to change the narrative of how stories of those in the diaspora are told by funding original contents, collaborating and networking with industry leaders, film makers and relevant organisations...
AELEX Retains its Top Rankings in The Legal 500
AELEX, April 2020

AELEX maintained its Tier 1 position in Dispute Resolution; Energy and Natural Resources; Shipping and Transport; and Corporate, Commercial and Mergers & Acquisitions practice areas in The Legal 500 EMEA (Europe, Middle East and Africa) 2020 rankings. Nine of the firm's lawyers were recognised as being proficient and exemplary in their various areas as they were either ranked as 'Leading Individuals' and 'Next Generation Partners'. The firm's managing partner, Theophilus Emuwa, was recognised as a Leading Individual in the Corporate & Commercial and Mergers & Acquisitions practice...
© AELEX, 2021