Heuking Kühn Lüer Wojtek
Legal Services | Germany
www.heuking.de
tel: +49 69 975 61 0 | fax: +49 69 975 61 200
Goetheplatz 5-7 | Frankfurt/Main | D-60313 | Germany
---
Main Contacts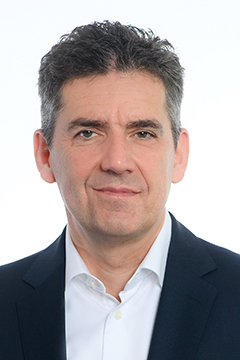 Mathias Schroeder, LL.M.Partner
Heuking Kühn Lüer Wojtek's Overview
Heuking Kühn Lüer Wojtek is a name synonymous with competence. They are one of the major commercial law firms in Germany. More than 400 specialized lawyers and tax advisers represent the interests of national and international clients. Their client list includes medium-sized and large German and international companies in all areas of the manufacturing industry, as well as trade and service industries, associations, government and public-sector organizations, and individual clients.

The firm has eight offices across Germany, as well as an office in Zurich. In addition, they work closely with partner firms in all of the key global markets.

Their legal counseling is based on substantial legal competence, excellent education and continuing legal training, extensive specialization and a comprehensive knowledge of specific industry sectors. Experienced Partners and carefully selected Associate Lawyers develop innovative solutions to complex legal problems. The firm's culture values entrepreneurial thinking on behalf of their clients, efficient and cost-effective work, and strong personal dedication. At the end of the day, their Clients' success is also their own.

Cross-border and cross-sector knowledge combined with a deep understanding of business reasoning makes it possible for them to provide clients with wide-ranging support in their negotiations and business decisions. This also applies to legal advice on company structure, business risk management, negotiation and negotiation tactics, training, crisis and insolvency counseling and corporate finance matters. The early and timely legal advice they provide enables companies to function in a legally secure manner. If conflicts arise, they seek innovative resolution avenues, for example, through ADR and mediation.


Notable

Articles
Securities Regulators Demand Fair Disclosure of Consequences of the COVID-19-Pandemic from Issuers
Heuking Kühn Lüer Wojtek, June 2020

Issuers need to make transparent the effects of the COVID-19 pandemic on their companies. The International Organization of Securities Commissions (IOSCO) emphasized the importance and obligation of timely and transparent disclosure of "high-quality information" in a recent statement issued on May 29, 2020. It recalled the corresponding obligation for issuers to report on important matters and encourages companies to comply with their disclosure obligations...
The Virtual General Meeting 2020: Selected Tips for Use in Practice
Heuking Kühn Lüer Wojtek, June 2020

On March 28, 2020, the Act on Measures in Corporate, Cooperative, Association, Foundation, and Home Ownership Law to Combat the Effects of the COVID-19 Pandemic (COVID-19 Act) entered into effect. Among other things, the COVID-19 Act provides for substantial facilitations for stock corporations to hold general meetings. The most important innovation for use in practice is the possibility of holding general meetings entirely virtually, i.e., without the presence of shareholders and their proxies. Ever more large and medium-sized companies are currently making use of this option in the current 2020 general meeting season...
Press
State of Baden-Württemberg to Invest Billions in New Double-Decker Trains – Heuking Kühn Lüer Wojtek Advises on the Award Procedure
Heuking Kühn Lüer Wojtek, July 2020

The Ministry of Transport in Baden-Württemberg intends to address the expected increase in the number of passengers over the next few years by adding up to 130 electric double-decker multiple-unit trains. Via the State Institute for Rail Vehicles, it is therefore purchasing 130 new double-decker trains for some EUR 1.6 billion. Transportation Minister Hermann is also looking for an option to buy another 100 trains. Starting in December 2025, when Stuttgart 21 goes into operation, the new trains are scheduled to run primarily in the Stuttgart region and in Upper Swabia/Lake Constance. The team of Ute Jasper, Christopher Marx, and Laurence Westen will advise on the award procedure...
Heuking Kühn Lüer Wojtek Advises Chinese Mengtai Group on the Acquisition of the European apt Group
Heuking Kühn Lüer Wojtek, July 2020

The apt Group is one of the leading company groups in the European aluminum industry. The group manufactures and refines high-quality aluminum profiles at four locations in Germany, the Netherlands and the Czech Republic. With an annual capacity of 6 million m² and a mechanical processing capacity of around 15,000 tons, the apt Group is one of the largest manufacturers in Europe. The group employs around 1,000 people and realizes a turnover of around EUR 250 million. The acquisition resulted from a structured and competitive bidding process that Mengtai Group was able to win as a successful bidder with the support of Heuking Kühn Lüer Wojtek. The transaction was completed in June 2020...
© Heuking Kühn Lüer Wojtek, 2020