Consortium Legal - El Salvador
Legal Services | El Salvador
www.consortiumlegal.com
tel: +503 2209 1600 | fax: +503 2298 3939
Edificio Avante Local 3-13, Urbanizacion Madre Selva III | Antiguo Cuscatlán | El Salvador
---
Main Contacts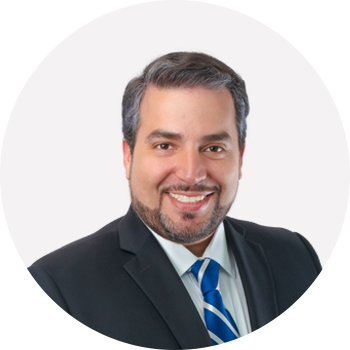 Diego MartinPartner
Offices
Antiguo Cuscatlán, El Salvador
Consortium Legal - El Salvador's Overview
Consortium-El Salvador

Is a firm committed to professional excellence in meeting the need for legal services to the customers in El Salvador and throughout Central America, providing services to major investment companies operating in the region, providing complex transfers and businesses in key economic and legal sectors.

Since its foundation in 1991 under the name Delgado Brizuela & Associates, the firm continues a tradition of providing legal services of the highest standard and excellence by joining efforts of highly qualified professionals from different generations in order to provide a service that focuses its strength in efficient law practice in different areas of law and the combination of vast professional experience, knowledge of current situations of local, regional and global legal and economic reality and the recognition of the required changes in the legal profession the new millennium.

Consortium - El Salvador is composed of 50 persons. Five partners and also a large number of associate attorneys, paralegals, administrative staff that provide excellent service to current and potential clients, local and regional, allowing to meet the high demand for legal services.
Year this Office was Established: 1991
Number of Offices Worldwide: 7
Lawyers Worldwide: 200
Languages: Spanish, English, German, Portuguese
Notable
Articles
El Salvador ´s Crypto Ecosystem and next steps to implement
Consortium Legal - El Salvador, October 2021

"The journey of a thousand miles begins with one step." Lao Tzu. On Wednesday, June 9, El Salvador published in its Official Gazette a historic event worldwide, the first law in the world that provided a digital asset, specifically the bitcoin with unrestricted and unlimited clearance power in any transactions that natural persons, public or private legal entities carry out in any capacity, therefore, bitcoin became a legal tender in El Salvador...
Important aspects in recruitment and selection processes
Consortium Legal - El Salvador, October 2021

Regional Labor Team The recruitment and selection process is critical for companies and certain principles related to the dignity of the human person must be respected during its execution. This first sentence for some of the readers may be strong or harsh, but it is very common in our countries to resort to certain practices and customs, which without realizing it could violate principles such as equality, equity or respect for the privacy of individuals and that could even lead in some cases to criminal liability for the people who are entrusted with the execution of this task and for the company itself...
Press
Costa Rica: The involvement of special agents in the Development Banking System (SBD)
Consortium Legal - El Salvador, October 2021

The Development Banking System (SBD) was created in 2008 by Law N ° 8634, reformed in 2014 by Law N ° 9274. As its name indicates, it is a system that comprises organizations of different nature, whose purpose is to finance and promote technically and economically feasible productive projects, in accordance with the country's development model in relation to the social mobility of the system's beneficiaries, which are defined in article 6 of the Development Banking System Law...
Guatemala: Reforms to the Free Zone Law
Consortium Legal - El Salvador, October 2021

On May 12, 2021, the Congress of the Republic approved 3 amendments to Decree 65-89 regulating the Law of Free Zones in Guatemala through Decree 6-21. In accordance with this amendment, the following was modified in bold type: 1. Article 1 of the law was amended in which it was established that "The purpose of this law is to encourage and regulate the establishment in the country of Free Trade Zones, which promote national development through the activities carried out in them, particularly in actions aimed at strengthening foreign trade, promoting new options for domestic and foreign investment, employment generation and technology transfer". 2...
© Consortium Legal - El Salvador, 2021