Dykema
Legal Services | Texas, USA
https://www.dykema.com/
tel: 210 554 5500 | fax: 210 226 8395
Weston Centre | San Antonio | Texas | 78205 | USA
---
Main Contacts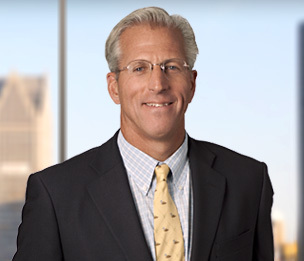 J. Michael BernardMember
Offices
San Antonio, Texas | Los Angeles, California | Washington, D.C. | Chicago, Illinois | Ann Arbor, Michigan | Bloomfield Hills, Michigan | Detroit, Michigan | Grand Rapids, Michigan | Lansing, Michigan | Minneapolis, Minnesota | Austin, Texas | Dallas, Texas | McAllen, Texas
Dykema's Overview
Dykema, with more than 400 attorneys and professionals, is a leading national law firm with a Midwest heritage that has been serving clients for more than a century. The firm, with offices in California, Illinois, Michigan, Minnesota, Texas and Washington, D.C., is recognized as one of the top law firms in the United States. Dykema is a strategic partner and the firm of choice for many Fortune 500, middle-market and startup companies that are attracted to the firm's sophisticated practices, focus on practical solutions, quality lawyers and commitment to providing value.

What sets Dykema apart from other firms in the market is its unique value equation which includes a commitment to dedicated client service teams; flexible billing to create financial predictability and accountability; lower cost structure; and advanced technology and communication strategies. Using a value-focused business model, Dykema's full-service capability delivers results for sophisticated purchasers of legal services who increasingly demand alternative and more efficient ways of streamlining their legal work without sacrificing their bottom line.

The firm's attorneys and government policy advisors have experience in a broad range of government, corporate and private practice positions in top-tiered companies and organizations. At our core are attorneys and other professionals who are nationally recognized leaders in their area of practice.

Driven by the needs of its clients, Dykema has extended its platform nationally by developing national practices in the following areas: automotive litigation; biotechnology and life sciences; consumer financial services litigation; consumer product safety and compliance; energy and electric distribution; health care; infrastructure finance; intellectual property litigation and pharmaceutical and medical device litigation.

Year this Office was Established: 2015
Lawyers Worldwide: 400
Notable

Articles
The American Jobs Plan Proposes Important Corporate Tax Changes
Dykema, April 2021

On March 31, 2021, the Biden Administration released a Fact Sheet for its proposed American Jobs Plan (the "AJP"). The full text of the AJP can be found here. Although the AJP is primarily a proposal for rebuilding our country's infrastructure, positioning the U.S. to compete with China and creating millions of jobs, it also proposes important corporate tax changes necessary to fund the AJP. The AJP tax proposals are designed to support its proposed expenditures by modifying current corporate tax provisions to incentivize job creation and investment in the U.S...
Michigan Open Meetings Act Compliance: (Nearly) Back to Business as Usual
Dykema, March 2021

As of today, March 31, 2021, no longer may public bodies take advantage of the "any reason" remote meeting provisions of the Open Meetings Act. When the Legislature extended the circumstances under which public bodies could meet remotely, it provided for limited circumstances after the "any reason" provision sunsets. Specifically, Public Act 254 of 2020 provided that: "Before March 31, 2021," public body meetings could be held "in whole or in part, electronically by telephonic or video conferencing" under "any circumstances," so long as certain conditions were met. MCL 15.263a(1)(a)...
Press
Dykema Expands Its Corporate Investigations and Enforcement Practice With The Addition of Becky S. James
Dykema, April 2021

Dykema, a leading national law firm, today announced the addition of Becky S. James to its Business Litigation Practice Group as a Member in the firm's Austin office. She'll also maintain an active practice out of Dykema's Los Angeles office. James joins Dykema after founding the boutique firm, James & Associates. James focuses her practice on white collar criminal defense and civil and criminal appeals...
Dykema Selects Jarrod T. Smith to Lead Its Public Finance Practice Group
Dykema, April 2021

Dykema, a leading national law firm, announced today that Lansing-based Member Jarrod Smith has been selected as Leader of the firm's Public Finance Practice Group. Smith has more than 16 years of experience in public finance. In his practice, he serves as bond counsel to the State of Michigan, the Michigan Department of Treasury, the Michigan Department of Transportation, the State Building Authority, the Michigan Finance Authority, the Michigan Strategic Fund, and the Michigan State Housing Development Authority, as well as various municipal clients including the Detroit Downtown Development Authority and the City of Lansing...
© Dykema, 2021