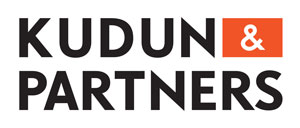 Kudun and Partners
Legal Services | Thailand
www.kap.co.th
tel: +6628381750 | fax: +6628381795
127 Gaysorn Tower, Unit C & F, 23rd Fl., Ratchadamri Rd., Lumpini Pathumwan | Bangkok | 10330 | Thailand
---
Main Contacts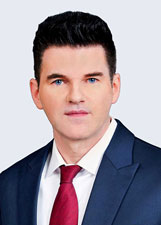 Troy SchoonemanPartner and Head of International Practice
Kudun and Partners's Overview
Kudun & Partners was founded in 2015, born from a desire to practice law with a dynamism and creativity that simply wasn't available anywhere else. Since then, we've attracted domestic and international recognition from top legal publications, worked with some of the world's largest companies and advised on multi-million dollar transactions. Our firm's singular outlook continues to set us apart and enables us to meet and exceed clients' commercial objectives.
Year this Office was Established: 2015
Languages: English, Thai, Chinese (Mandarin and Cantonese), Dutch, German, Bahasa Melayu
Notable
Articles
The Rapid Growth of Telemedicine Startups to Combat COVID-19
Kudun and Partners, June 2021

The rapid spread of Covid-19 has placed the healthcare system in Thailand under severe pressure. Following the outbreak of the pandemic, new startups focusing on telemedicine have sprung up to take on the challenge of innovating the way healthcare services can be provided to patients. In general, telemedicine aims to assist healthcare professionals in providing services or consultations, including assessment, diagnosis, treatment, and consultation, to patients via "remote technology", a system providing remote medical facility services i.e. real-time interactive communications, or audio/video conferencing as a method to minimize in-patient visits...
Legal Status of Digital Assets from the Corporate Income Tax Perspective According to the Thai Revenue Code
Kudun and Partners, June 2021

Saravut Krailadsiri, our tax partner and Pichaya Nimcharoen, our tax associate recently published a journal for Thailand's Office of Judicial and Legal Affairs of the Court of Justice, Thailand as part of "Dunlaphaha: Journal of the Court of Justice...
Press
Kudun and Partners represented BG Container Glass PCL on the cross-border acquisition of 100% shares in solar plant project in Vietnam
Kudun and Partners, June 2021

Kudun and Partners represented BG Container Glass Public Company Limited (BGC), the largest manufacturer of glass containers company listed in the Stock Exchange of Thailand operating a total of 5 manufacturing glass packaging containers all around Thailand, as the lead counsel on the acquisition of 100% shares in Solar Power Management (Thailand) Company Limited, a holding company holding 67% shareholding interest in Phu Khanh Solar Power Joint Stock Company, a company operating 2 solar power projects in Phu Yen Province, the Socialist Republic of Vietnam with a total installed capacity of 99...
Kudun and Partners donates 400 food boxes as part of the "100,000 Food Boxes Project" by the Chula Alumni.
Kudun and Partners, June 2021

As part of our CSR relief efforts, 400 food boxes have been donated by Kudun and Partners to people affected by the COVID-19 pandemic in Bangkok, Thailand through the "100,000 Food Boxes Project" (???????????????????). COVID19 continues to take a toll on human lives, severely disrupting the livelihood of the community in Thailand and the rest of the world. The "100,000 Food Boxes Project" (???????????????????) was launched by the Chula Alumni together with the "Food for Fighters"' (FFF) network and Kuvanant Foundation to support those in need during the current Covid-19 pandemic. Our donation is divided into 4 weeks, every Friday, starting from May 21 to June 11, 2021...
© Kudun and Partners, 2021