Shepherd and Wedderburn LLP
Legal Services | Scotland
www.shepwedd.co.uk
tel: +44 0131 228 9900 | fax: +44 0131 228 1222
1 Exchange Crescent | Edinburgh | EH3 8UL | Scotland
---
Main Contacts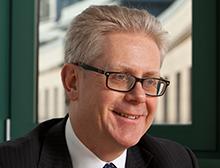 Paul HallyPartner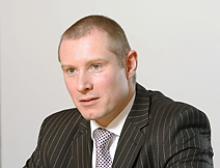 Paul CarlylePartner
Shepherd and Wedderburn LLP's Overview
Shepherd and Wedderburn is a leading UK law firm, with 63 partners and some 350 staff. We have offices in Edinburgh, Glasgow, London and Aberdeen. We provide corporate, commercial, public sector and private clients throughout the UK and abroad with a full range of legal services. Our client base includes not only large organisations, but also small and medium-sized enterprises, based both in the UK and increasingly further afield. Our approach is to acquire an in-depth understanding of our clients' businesses and the legal issues they face and to employ this knowledge in developing solutions-led advice.
Year this Office was Established: 1768
Number of Offices Worldwide: 4
Lawyers Worldwide: 173
Languages: Danish, Farsi, French, German, Greek, Italian, Japanese, Portuguese, Punjabi, Russian, Spanish, Swedish, Urdu and Welsh
Notable

Articles
Open Banking: where next for the UK banking sector?
Shepherd and Wedderburn LLP, June 2018

In 1527, two inhabitants of the Royal Burgh of Haddington lent 1800 merks to the Abbey of Melrose, to be repaid by the Abbey to their bankers, in what is understood to be the first recorded reference to bankers in Scotland. Fast-forward almost 500 years to the present day and modern banking would be unrecognisable to the burgesses of Haddington. Even reflecting on the past 50 years we have witnessed remarkable changes to the way in which we interact with banks – with the advent of automated teller machines (ATMs) in the 1970s, the roll-out of telephone banking in the 1980s and then online banking in the 1990s and, in the last decade, the arrival of mobile banking...
Brexit and continued participation in the EU's internal energy market
Shepherd and Wedderburn LLP, May 2018

On 2 March 2018, Prime Minister Theresa May said the government wanted to, "secure broad energy cooperation with the EU", including by, "exploring options for the UK's continued participation in the EU's internal energy market". A few days earlier, on 26 February, Jeremy Corbyn, the Leader of the Opposition, confirmed his commitment to the IEM and the need to "maintain our standards to ensure barrier-free trade of low carbon goods". Support for IEM participation will be warmly welcomed by many UK energy sector stakeholders...
© Shepherd and Wedderburn LLP, 2018