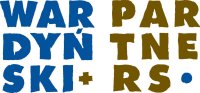 Wardynski & Partners
Legal Services | Poland
www.wardynski.com.pl
tel: +48 22 437 82 00 | fax: +48 22 437 82 01
Aleje Ujazdowskie 10 | Warsaw | 00-478 | Poland
---
Main Contacts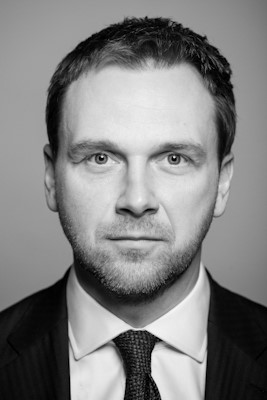 Lukasz SzegdaPartner
Wardynski & Partners's Overview
We focus on our clients' business needs, helping them find effective and practical solutions for their most difficult legal problems.

Wardynski & Partners, founded in 1988, is one of the largest independent law firms in Poland.

We maintain the highest legal and business standards. We are committed to promoting the civil society and the rule of law. We participate in non-profit projects and pro bono initiatives.

Our lawyers are active members of Polish and international legal organisations, gaining access to global knowhow and developing a network of contacts with the top lawyers and law firms in the world, which our clients can also benefit from.

We apply best global practice in law firm management. We continually improve the firm's operations, to our clients' advantage. We hold PN-EN ISO 9001-2015 quality certification for legal services.

We enjoy a reputation as a friendly employer. Our lawyers can grow in professional, business and social terms, including through training programmes on law and management skills.

We share our knowledge and experience through our portal for lawyers and businesspeople (www.inprinciple.pl), the firm Yearbook, the new tech law blog (www.newtech.law), and numerous other publications and reports.

There are currently over 100 lawyers in the firm serving clients in Polish, English, French, German, Spanish, Russian, Czech, Italian and Korean.

We have offices in Warsaw, Poznan, Wroclaw and Krakow.

Year this Office was Established: 1988
Number of Offices Worldwide: 4
Lawyers Worldwide: 100
Languages: Polish, English, French, German, Spanish, Russian, Czech, Italian and Korean.
Notable

Articles
Louboutin wins case to defend red-soled shoes as a trademark
Wardynski & Partners, August 2018

The European Court of Justice (CJEU) has ruled that Christian Louboutin's famous red sole does not consist solely of ashape that significantly increases the value of aproduct, and therefore can be registered as atrademark. This is an important victory for the fashion designer in the long-running battle concerning red-soled shoes. European Court of Justice judgment of 12 June 2018 in case C-163/16 Shape cannot be protected as atrademark Registration of atrademark gives the owner the exclusive right, potentially unlimited in time, to use the mark on the market with regard to specific goods or services. On the other hand, certain marks have to remain in the public domain...
Catch for newly appointed management board members?
Wardynski & Partners, August 2018

A gap in legal provisions might mean criminal liability for management board members for not filing financial statements on time. Amendments enacted in mid-March 2018 to the National Court Register Act have already caused some confusion and alot of trouble for companies whose management boards solely comprise foreigners...
Press
Transaction: ForFarmers and Tasomix
Wardynski & Partners, August 2018

Wardyński & Partners has advised ForFarmers in the acquisition of a majority stake in Tasomix companies and creation of a joint venture with the existing shareholders. On 2 July 2018, ForFarmers, a Dutch company listed on Euronext Amsterdam and one of the world's largest feed producers, acquired a majority stake in companies of Tasomix, a regional leader in the industry employing 250 people and producing over 390,000 tonnes of feed per year. In this manner ForFarmers carried out the provisions of an investment agreement concluded at the beginning of this year and launched close cooperation with the existing shareholders of Tasomix...
Transaction: HELLA GmbH & Co. KGaA and Inter-Team sp. z o.o.
Wardynski & Partners, August 2018

Wardyński & Partners has advised HELLA GmbH & Co. KGaA, in the process of divestment of its Danish and Polish wholesale companies. Transaction encompassed Danish FTZ Autodele & Verktoj A/S and Polish Inter-Team sp. z o.o. HELLA GmbH & Co. KGaA, one of the world's leading automotive suppliers for lighting and electronics, sold them to the Swedish wholesaler, Mekonomen AB. The purchase price was around EUR 395 million (+ profit equivalent). FTZ and Inter-Team employ a total of around 2,500 people. The two wholesalers achieved total sales of around EUR 480 million in the 2016/2017 financial year. Transaction is expected to close in the 3rd quarter of 2018...
© Wardynski & Partners, 2018