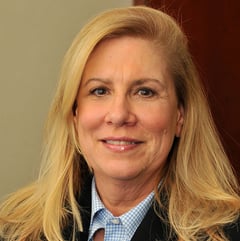 Practice Expertise
International
International Trade
International Transactions
Areas of Practice
International
International Trade
International Transactions
WSG Practice Industries
WSG Leadership
WSG Coronavirus Task Force Group - Member
Profile
Julie Mendoza is a Partner in the firm's International Trade Practice. She has over two decades of experience skillfully defending a broad range of clients in major cases under U.S. import relief law and in U.S. customs matters. She practices before the U.S. Department of Commerce, the U.S. International Trade Commission, the Office of the United States Trade Representative, the U.S. Bureau of Customs and Border Protection, and other U.S. government agencies. Ms. Mendoza has worked on Section 201 (safeguards) cases, anticircumvention investigations, and customs compliance matters. She is also experienced in complex litigation before the U.S. Court of International Trade and the U.S. Court of Appeals for the Federal Circuit, and before NAFTA binational dispute settlement panels. Ms. Mendoza has been ranked by both Chambers USA and Chambers Global as a leading practitioner in the area of International Trade.
As counsel to foreign manufacturers, Ms. Mendoza has advised foreign governments on a variety of bilateral and multilateral trade negotiations including the Uruguay Round, negotiations related to the World Trade Organization's (WTO's) Agreement on Safeguards, bilateral subsidies agreements, framework agreements on trade and investment, and the negotiation of Voluntary Restraint Arrangements on steel.
Ms. Mendoza has an active practice in the area of WTO dispute resolution and has argued on behalf of clients before the WTO Panels and the WTO Appellate Body. She advised the Government of Korea in the successful WTO challenges to the U.S. safeguard actions on line pipe and certain steel products (AB-2001-9 and AB-2003-3). She also advises clients involved in NAFTA dispute settlement proceedings and has argued on behalf of clients before NAFTA Panels. Given her recognized expertise in the areas of dumping, subsidies and safeguards, she is frequently invited to speak at conferences and seminars sponsored by the WTO Secretariat in Member countries on topics of international trade practices and remedies.
Ms. Mendoza has worked extensively in Latin America on a wide variety of trade matters.
Representative Experience
- Represents White Birch Paper in the antidumping and countervailing duty investigations of Uncoated Groundwood Paper from Canada at the
U.S. Department of Commerce.
- Advises steel companies on the implementation of and exclusion request process for Section 232 (national security) duties on aluminum and
steel.
- Advises foreign government in consultations under the WTO framework regarding the U.S. Section 201 (safeguard) measures on crystalline
silicon photovoltaic cells (solar panels) and large residential washers.
- Represents Borusan Mannesmann, one of the world's largest steel producers, in multiple trade remedy proceedings before the U.S. Department
of Commerce including large diameter welded pipe, standard pipe, line pipe, and oil country tubular goods.
- Represented Canfor Corporation, one of the largest lumber producers in the world, in the 2017 antidumping and countervailing duty
investigations of Softwood Lumber from Canada conducted by the U.S. Department of Commerce.
- Borusan Mannesmann v. United States, 61 F. Supp. 3d 1305 (CIT 2015).
Bar Admissions
District of Columbia, 1981
U.S. Court of International Trade
U.S. Court of Appeals for the Federal Circuit


Education
University of Chicago, J.D., 1981
Tufts University, B.A., summa cum laude, 1977
Harvard University, Special Student, 1977
Universidad Nacional Autonoma de Mexico, special program, 1976
Areas of Practice
International Transactions
Professional Career
Significant Accomplishments
Listed, Best Lawyers in America for International Trade and Finance Law, 2016, 2019
Named, Washington DC Super Lawyers, 2014 and 2017
Listed, Expert Guides: Leading Women in Business Law, Leading International Trade Lawyers and The Best of the Best USA, 2012
Listed, Chambers USA: America's Leading Lawyers for Business, 2005-2018
Listed, Chambers Global: The World's Leading Lawyers for Business, 2006-2016
Achieved the Martindale-Hubbell Peer Review Rating, 2008
Professional AssociationsSeminars/ Presentation
Presenter, WSG 2017 Annual Meeting, "Canada, the United States, Asia, and Brexit. Oceans Apart?" Rome, Italy, September 2017
Presenter, U.S. Agency for International Development (USAID)-sponsored seminar regarding recent issues arising in WTO dispute resolution and the implications for Member governments, April 2005
Presenter, USAID, Secretaría de Integración Económica de Centroamérica (SIECA) and Government of El Salvador-sponsored seminar on the WTO Agreements on Antidumping, Subsidies and Safeguards and the Impact of Recent WTO Panel and Appellate Body decisions on these agreements, San Salvador, El Salvador
Presenter, WTO-sponsored seminar, Taller sobre Medidas de Protección Contingente y Medidas de Salvaguardia en la OMC
Presenter, Training seminar targeted at high-level trade officials in the Government of Uruguay, Montevideo, Uruguay
Presenter, WTO-sponsored seminar, Advanced Level Seminar on Domestic Industry Injury Determinations, Mexico City, Mexico
Articles
Meet our Firms and Professionals
WSG's member firms include legal, investment banking and accounting experts across industries and on a global scale. We invite you to meet our member firms and professionals.