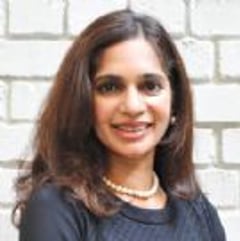 Kirin Shanti Mogan
Partner

Practice Expertise
Arbitration & Mediation
Competition Law & Antitrust
Dispute Resolution
Personal Data Protection and Privacy Laws
Areas of Practice
Arbitration & Mediation
Competition Law & Antitrust
Dispute Resolution
Personal Data Protection and Privacy Laws
Regulatory Compliance & Enforcement
Technology, Media & Telco
View More
Profile
Shanti has 30 years of experience in a broad commercial practice, representing clients in commercial litigation and arbitration, both domestic and international. She acts as counsel and arbitrator She is Head of the Arbitration Practice and Personal Data Protection & Privacy Laws Practice and co-head of the Competition Law Practice. She is a Member of the Court of Arbitration (SIAC). She is a recognised and recommended dispute resolution lawyer. (Chambers, Legal 500, Asialaw).
Her experience covers a wide range of disputes including banking, commercial, corporate and technology related disputes.
Shanti regularly acts for banks, regulatory bodies and corporations in relation to consumer protection, data protection and privacy, defamation, entertainment, multimedia and communications dispute matters.
Shanti also has experience in the area of competition and antitrust laws, and offers advisory services, compliance audits and legal representation in competition law investigations and disputes. Specific industries she has represented in her competition practice include the pharmaceutical, insurance, energy, travel, banking, automotive, entertainment and retail sectors.
Shanti advises on regulatory compliance and activities coming under the purview of various authorities including the Securities Commission, the Anti-Corruption Commission and the Communications and Multimedia Commission.
Bar Admissions
● England & Wales (1989)
● Malaysia (1990)

Education
● LL.B (Hons), University of Bristol
● LL.M (Hons), University of Malaya
● Barrister-at-Law, Gray's Inn
● Advocate & Solicitor, High Court of Malaya


Areas of Practice
Arbitration & Mediation
Competition Law & Antitrust
Dispute Resolution
Personal Data Protection and Privacy Laws
Regulatory Compliance & Enforcement
Technology, Media & Telco
Professional Career
Significant Accomplishments
● Asialaw Leading Lawyers (2021) - "Notable practitioner" in Dispute Resolution
● Chambers Asia-Pacific (2014 to 2021) - Recognised Lawyer in Dispute Resolution
● The Legal 500 Asia-Pacific (2010 to 2012, 2014, 2019 and 2020) - "Recommended Lawyer" in Dispute Resolution
● Expert Guides (2018 - 2020) - "Leading Practitioner" in Commercial Arbitration and Women in Business Law
● Who's Who Legal (2020) - "Global Leader" in Litigation
Professional Associations
● Member, Malaysian Bar
● Member, Court of Arbitration - Singapore International Arbitration Centre (SIAC)
● Fellow, Chartered Institute of Arbitrators (CIArb)
● Fellow, Malaysian Institute of Arbitrators (MIArb)
● Member, Arbitration Sub Committee - Malaysian Bar Council
● Member, Arbitration Committee- International Chamber of Commerce (ICC) (Malaysia)
● Member, Legal Affairs Committee - Malaysian International Chamber of Commerce and Industry (MICCI)
● Member, International Bar Association (IBA)
● Member, Inter Pacific Bar Association (IPBA)
● Member, Panels of Arbitrators of AIAC, SIAC, ICC (Malaysia)
Professional Activities and Experience
● LITIGATION & ARBITRATION
► Shanti has handled many complex high dollar value disputes for clients both domestic and international in litigation and arbitration. Some of the matters are set out below:
♦ Represented Malaysian Communications and Multimedia Commission in litigation proceedings involving the revocation of designation of universal service provider in respect of the provision of universal service provision of internet and basic telephony services to underserved areas of Malaysia.
♦ Represented Malaysian Airport in proceedings to compel the provision of cellular access network services to the airport. This involved obtaining a mandatory injunction within a very short timeframe to prevent the shutting off of such cellular access network services which would have impacted the operations of the airport.
♦ Represented CJ OliveNetworks Co. Ltd in a dispute involving the proposed acquisition of a majority stake in a public listed company, Caring Pharmacy Group Berhad. The claimed sum was in excess of RM300 million and the matter involved claims of misrepresentation and contractual breaches for failing to proceed with the acquisition of a majority stake in a public listed company. The significance of the memorandum of understanding, the participation in a due diligence exercise and the absence of board approval were fully ventilated at trial.
♦ Represented a world-renowned steel manufacturer in a dispute involving a claim in excess of RM1 billion. The subject matter involved the design, construction and commissioning of a steel plant. The matter was administered under the ICC and presided by 3 prominent arbitrators from different jurisdictions.
♦ Representing a public body in a dispute with a service provider in a claim in excess of USD 100 million. The matter involves the design, management and operation of a cellular software service and system, the first of its kind in the relevant jurisdiction.
♦ Representing Malaysia Airports in two arbitration proceedings in respect of the KLIA-2 airport involving its joint venture partner and concessionaires, relating to charges of a district cooling plant (claim sum in excess of RM200million; and delays in the construction and operation of the KLIA-2 terminal.
● COMPETITION LAW
► Representing an insurer in challenging the decision of the Malaysia Competition Commission against Persatuan Insurans Am Malaysia (PIAM) and 22 members imposing collective fines in excess of RM 200million for an alleged horizontal price fixing agreement.
♦ Advised a leading worldwide supplier of industrial coatings on competition law issues arising from its contractual arrangement with third parties.
♦ Advised one of the largest chemical producers on competition law issues arising from its contractual arrangement with its distributors.
♦ Advised an international airline on matters pertaining to joint venture with another international airline and competition law issues arising from the Malaysian Aviation Commission Act 2015.
Articles
Additional Articles
Articles & Publications:
● Co-authored the Chapter on Law & Practice (Malaysia) in Chambers Global Practice Guide on International Arbitration [2019 - 2020]
● Contributor to the International Law Office's Legal Newsletter on Arbitration [ 2019-2020]
● Contributor of the WLG Merger Control Guide 2020
Meet our Firms and Professionals
WSG's member firms include legal, investment banking and accounting experts across industries and on a global scale. We invite you to meet our member firms and professionals.