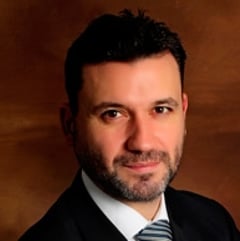 Alfonso Jesús Vallaure Fernández
Principal associate

Oviedo, Spain
Local Time: Wednesday 12:29
Practice Expertise
Tax
Accounting Law
Financial Institutions
Sports & Entertainment
Areas of Practice
Accounting Law
Financial Institutions
Sports & Entertainment
Tax
Tourism and Hotels
View More
Profile
Alfonso J. Vallaure Fernández is a senior associate in the Tax practice area, with a particular focus on accounting law, financial institutions and tourism and hotels.
He has pursued his entire professional career at the same office, focusing on various different areas of taxation and industrial sectors, at both national and international levels. He has been in charge of numerous corporate transactions: sales of companies, agreements with financial, strategic and industrial partners, processes for the concentration of shareholders, etc.
He specializes in the restructuring of equity and companies: ownership structures of maximum efficiency from the viewpoint of the taxation of the shareholder-company, definition of investment vehicles suited to the business strategy, etc. He has provided tax advice to companies and groups, identifying optimum investment and divestment structures, etc.
He has provided assistance during tax review proceedings, appeals and claims, at both administrative and judicial-review level. He has coordinated and collaborated with multidisciplinary teams in relation to debt restructuring processes and business analyses, and processes for the capitalization of companies.
He has participated in negotiations with financial institutions in relation to going concerns, their capture and viability, collaborating with public agencies in actions to restore the value of businesses in situations of financial difficulty.
6 months' experience in the financial institution Bankinter, working as assistant at the central administrative headquarters for the Asturias area.
He has led and coordinated work teams in projects for the restructuring of financial debt through the analysis of financial position and net worth, based on information furnished by the clients (companies in the hotel sector), participating in the analysis of such documentation in conjunction with the finance directors of the companies concerned, as well as playing an active part in negotiations with the financial institutions forming part of the corresponding pools of banks.
On the other hand, in his tax consulting work, he has established a special relation with the hotel and restaurants sector in general. This includes the provision of advisory services on an ongoing basis, as well as his participation in professional engagements involving legal and tax reviews of a specific nature, or attendance at review and investigation proceedings carried out by the tax authorities. He has extensive experience in this sector and an in-depth knowledge of the kinds of problems which can arise in business activities of these kinds.
He has participated as speaker in numerous seminars, conferences, round tables and talks on accounting law, tax matters, economic and business restructuring processes and other subjects, across Spain and in Latin America. He has collaborated as lecturer in all the editions of the Fundaments of Economics and Accounting Course for Latin American Judges organized by Centro de Estudios Garrigues, Fundación Ceddet and the General Council of the Judiciary, the value of which was acknowledged by the Financial Times in its awards for innovation in legal practice. He has also contributed to various publications and written press articles.
Alfonso J. Vallaure Fernández is a member of the Oviedo Bar Association.
Education

Degree in Economics and Business Studies, Universidad de Oviedo.

Areas of Practice
Accounting Law
Financial Institutions