 Ana Paula Domesi
Associate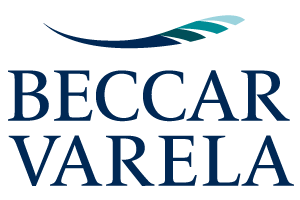 Practice Expertise
Areas of Practice
Profile
Ana Paula Domesi is an associate at Beccar Varela, having joined the firm in 2021.
She focuses on international trade advice, World Trade Organization regulations (WTO - trade defense, dumping, safeguards, subsidies, import licenses), Mercosur, free trade agreements enforcement; antitrust (control of economic concentrations and anticompetitive practices); and economic regulation.
Prior joining Beccar Varela she worked at Estudio Perez Hualde (Province of Mendoza, 2018-2020).
Ana Paula teaches at the Department of "Private Law VIII - Securities and Bankruptcy" at the Universidad Nacional de Cuyo since 2017.
She is a member of the Buenos Aires Bar Association.
Education
Ana Paula received her Law degree from the Universidad Nacional de Cuyo (2017) and her LL.M in Law and Economics in 2021, having studied at the European universities Erasmus University Rotterdam, Ghent University, and Pompeu Fabra University.