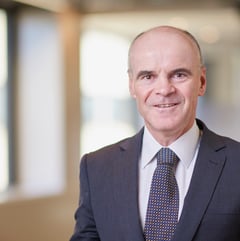 Practice Expertise
Areas of Practice
Profile
As the head of MinterEllison's South Australian Industrial Relations and Media team, I regularly work on some of South Australia's largest industrial matters. I have advised government agencies on various high-profile matters.
Career highlights
Acted for SA Health in investigating employee issues concerning the high profile report in abuse and mistreatment of elderly patients at the Oakden Aged Care Facility
Acted for the Department for Child Protection following the Nyland Royal Commission to implement new checks for child carers to enhance the safety of children in care.
Worked with private sector employers and government departments on employment arrangements, large litigation matters and complex investigations
Acted for employers in the education, defence, agriculture, resources and not-for-profit sectors
Appeared as counsel in industrial disputes and litigation
Acted for media publishers and politicians on defamation issues, including providing prepublication advice
Recognised by Best Lawyers in the labour and employment, and defamation and media categories, every year from 2009 to 2018
Education
LLB (Hons), GDLP
Articles
Workplace pranks liable to prosecution under Work Health Safety law
A recent prosecution by SafeWork SA demonstrates that simply standing by while a worker is bullied may be no defence to prosecution.
South Australia: A snapshot of key WHS developments in 2019


Our Workplace team provides a snapshot of recent WHS developments in South Australia including in relation to industrial manslaughter, enforceable undertakings and ICAC Reports into Public Integrity.

Increased regulatory activity predicted in SA following ICAC report
ICAC has delivered a report on SafeWork SA, which is predicted to result in increased regulatory activity by SafeWork SA in an attempt to regain public trust. We discuss the impact of the findings of this report.
South Australia: 3 key Work Health and Safety developments in 2020


We highlight 3 key work health and safety developments that have occurred in South Australia over the last 12 months.

What the Stay at Home Direction in South Australia means for business


Update 20th November 2020: Changes to the Stay at Home Direction in South Australia affecting business and essential workers

Terms of Reference released - Royal Commission into Aged Care Quality and Safety


Following the announcement on Sunday 16th September by the Prime Minister, Scott Morrison, of the Royal Commission into Aged Care Quality and Safety, the Terms of Reference have now been released.

Practical tips to prepare for the Royal Commission into Aged Care Quality and Safety


On Sunday 16 September 2018, the Prime Minster of Australia announced a Royal Commission into Aged Care Quality and Safety.

The Terms of Reference are yet to be released, but this is a good time to start thinking about some of the very practical steps you can be taking to position yourselves for the journey ahead.

Lost in translation: Companies fined for WHS offences


In April 2018, a New South Wales Court fined two companies for WHS offences after a worker sustained serious injuries because they weren't provided work instructions in their native language.
Meet our Firms and Professionals
WSG's member firms include legal, investment banking and accounting experts across industries and on a global scale. We invite you to meet our member firms and professionals.