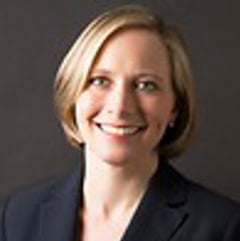 Charmin Shiely
Shareholder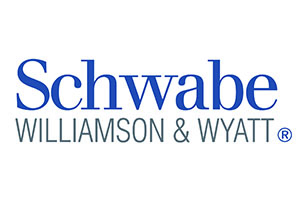 Oregon, USA
Local Time: Thursday 05:29
Practice Expertise
Corporate Formation and Governance
Business and Corporate
Acquisition and Disposition
Business Transitions
Areas of Practice
Acquisition and Disposition
Business and Corporate
Business Transitions
Corporate Formation and Governance
Employee Benefits
Finance
Mergers and Acquisitions
Privately Held Businesses & Enterprises
Real Estate
Securities and Finance
View More
Profile
Charmin Shiely works with prominent businesses in a number of industries, including real estate development, and seniors housing. She has spent the last 18 years assisting clients with their most important transactions.
Real estate development/financing
Charmin acts as lead counsel for high-profile Oregon real estate development projects, including most recently two downtown Portland high-rise office buildings, as well as hotels, apartment complexes, a single family housing development and senior housing projects. Charmin manages the financing and other contractual aspects of these complex legal projects, while teaming up with other colleagues in Schwabe's real estate and construction industry group. 
Seniors housing
Charmin is lead counsel for several of the Northwest's leading seniors housing and assisted living facility developers and operators. She frequently assists with commercial and private equity financings for facility construction or refinancing (including the U.S. Department of Housing and Urban Development, Freddie Mac, and Fannie Mae financing), single property and large portfolio mergers and acquisitions (M&A) transactions, general contracting and regulatory advising.
Equity and executive compensation/business transition
Charmin is a leader in structuring equity and executive compensation arrangements that comply with the myriad of applicable corporate, tax and securities laws. She is well versed in the equity and quasi-equity alternatives (i.e., restricted stock, restricted stock units, LLC profits interests, stock options, SARS, phantom stock, Employee Stock Purchase Plans), as well as deferred compensation and bonus arrangements. She also frequently represents both employers and executives in negotiating and drafting executive employment agreements.
Bar Admissions

Oregon State Courts
Washington State Courts
Education

University of North Carolina at Chapel Hill, School of Law, Juris Doctor degree, high honors (2000)
Duke University, Bachelor of Arts degree, magna cum laude (1996)
Areas of Practice
Acquisition and Disposition
Business and Corporate
Business Transitions
Corporate Formation and Governance
Employee Benefits
Finance
Mergers and Acquisitions
Privately Held Businesses & Enterprises
Real Estate
Securities and Finance
Professional Career
Significant Accomplishments
Real estate development/acquisition
Represents the developer of Broadway Tower, a 19-story hotel and office building in downtown Portland (under development).
Negotiated contracting and financing for development of:
Pearl West office tower, a 9-story 155,000 RSF Class A office building in downtown Portland.
Waterford Grand, 150 units of independent living, assisted living and memory care in Eugene.
Riverwalk Apartments, 271 apartment units in Eugene.
Seasons Apartments, 228 apartment units in Bend (in process).
Farmington Reserve, a planned 65 single family home development in Bend (in process).
Assisted in the purchase of Willamette Oaks and 2100 River Parkway office buildings in Portland.
Represented the seller of Remington Apartments.
Counseled both buyers and sellers of low-income housing tax credit projects.
Seniors housing M&A transactions
Represented the seller in a $143 million portfolio sale of seniors housing communities.
Advise both buyers and sellers in numerous individual assisted living, memory care, and independent living facility sales.
Articles
Additional Articles
The Lender's Role in the PPP Loan Review Process
What to Know About PPP Appeals and Next Steps (updated 02/24/2022)
Asking for Forgiveness: Further Revised PPP Loan Forgiveness Applications and Guidance (Updated 08/12/2021)
First Draw Loans at or Over $2 million—SBA Discontinues Use of Necessity Questionnaires and What Is Next
First Draw PPP Loans $2 Million and Up and the PPP Necessity Questionnaires 
10 Things to Know about Second Draw PPP Loans as Updated for the Economic Aid Act and the ARP Act (Updated 5/5/2021)
What to Know about the Paycheck Protection Program, Round Two – First Draw PPP Loans (Updated 5/5/2021)
PPP Ineligibility Update: Businesses Ineligible for First Draw and Second Draw PPP Loans (Updated 4/8/2021)
Why You May Want to Wait to File for PPP Loan Forgiveness and Other Tips (Updated 3/25/2021)
American Rescue Plan Act: Changes to Paycheck Protection Program, Certain Tax and ERISA Provisions, and Other Small Business Relief
PPP: Changes by the Biden-Harris Administration
Updated Key Considerations for PPP Documentation under the Economic Aid Act
Initial Takeaways and Agency Guidance for the Latest PPP Updates
Grounds for SBA Review, the SBA Loan Review Process, and Borrower Items
Highlights of PPP Loan Items in the Economic Aid to Hard-Hit Small Businesses, Nonprofits, and Venues Act and 2021 Consolidated Appropriations Act (Updated 01/06/2021)
Ten Things to Know About the PPP Loan Forgiveness Applications (Updated 12/30/2020)
Main Street Lending Program Overview for Nonprofits and For-Profit Businesses (updated 11/5/2020)
Tribal Entities and the Main Street Lending Program
Paycheck Protection Program Portal
CARES Act Questions for the Manufacturing, Distribution and Retail Industry
SBA Issues Additional PPP Rules on Effect of State and Local COVID-19 Orders and Other Items on Loan Forgiveness
What to Know for Businesses Completing the Revised PPP Loan Forgiveness Applications (Updated 6/25/2020)
SBA Offers Further Guidance on PPP Loan Forgiveness
Noteworthy Amendments to the PPPFA Interim Final Rules
Latest PPPFA Statement Offers Some Clarity
Changes to PPP Loans Under the Paycheck Protection Program Flexibility Act
Businesses Ineligible for the Paycheck Protection Program
The Paycheck Protection Program and Health Care Enhancement Act
Schwabe CARES Act FAQ
CARES Act Resources
Proposed Tax Regulation for Qualified Opportunity Zones Released
Tax Reform: What Does the Tax Cuts and Jobs Act Mean for the Healthcare Industry?
Are You Including a Mediation Provision in Your Real Estate Contracts?
Seminar
DJC Oregon Builder Breakfast Series: The Future of Senior Living Construction: Building Communities for Our Parents
Manufacturing Roundtable Reviewing PPP Updates and Loan Forgiveness
Meet our Firms and Professionals
WSG's member firms include legal, investment banking and accounting experts across industries and on a global scale. We invite you to meet our member firms and professionals.