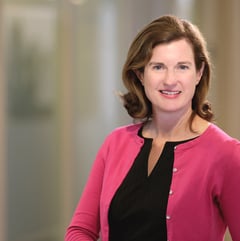 California-Southern, USA
Local Time: Tuesday 19:29
Practice Expertise
Energy
Environmental
Air
Energy and Infrastructure
Areas of Practice
Air
Energy
Energy and Infrastructure
Environmental
Energy Transition
Environmental Compliance, Litigation and ...
Mobile Source and Fuels Regulation
Pipeline
Public Lands
Public-Private Partnerships and ...
Water
View More
Profile
Clare counsels clients on environmental and other regulatory matters, with a focus on transportation and energy project planning and execution.
Clare has experience in an array of regulatory matters related to transportation and energy industry project permitting, construction, recordkeeping and regulatory compliance. She has assisted a diverse set of clients—from pipeline developers to public transportation authorities—to understand the implications of regulatory, statutory, and permitting requirements for the delivery of infrastructure projects. She is well-versed in a broad spectrum of environmental and transportation regulatory programs and frequently works with clients in interfacing with federal oversight agencies, including PHMSA, FERC, EPA, FHWA, FTA, and their state counterparts.
Clare is a regular contributor to the firm's Nickel Report blog and PipelineLaw.com.
Relevant Experience
Broad experience in administrative and environmental law, including project construction, permitting, NEPA environmental review, and regulatory compliance counseling on air, water, endangered species, and waste issues.
Advises on regulatory strategy for delivery of public-private partnership (P3) transportation, telecommunications and infrastructure projects.
Assists in the defense of citizen suits brought under the Endangered Species Act, Resource Conservation and Recovery Act, and Clean Water Act.
Advises on mobile and stationary source Clean Air Act compliance.
Rulemaking advocacy before EPA, including for the Risk Management Program requirements, as well as Title V and New Source Review permitting.
Rulemaking advocacy and enforcement defense before PHMSA.
Counsels pipeline companies on construction and expansion projects, including FERC Certificate process for natural gas pipelines, and other authorizations required under federal and state transportation, environmental, and natural resource laws.
Advises clients on all phases of incident response--including proactive contingency planning, compliance with release reporting and other post-incident requirements, handling agency investigations, and addressing environmental liability and remediation obligations.
Education
BA, University of Virginia, 1996
Areas of Practice
Air
Energy
Energy and Infrastructure
Environmental
Energy Transition
Environmental Compliance, Litigation and Defense
Mobile Source and Fuels Regulation
Pipeline
Public Lands
Public-Private Partnerships and Infrastructure
Water
Professional Career
Professional Associations
Member, State Bar of Georgia, Environmental and Administrative Law Sections
Member, American Bar Association, Section of Environment, Energy, and Resources
Member, Bar Association of San Francisco
Professional Activities and Experience
2017 Chambers USA Environment Law Firm of the Year
E. Randolph Williams Award for Outstanding Pro Bono Service, 2014-2015
Articles
The More Things Change? Effect of the Elections on Environmental Law and Policy, Proceedings of the Institute on Oil and Gas Law
Examining California's Implementation of SB1371 to Address Natural Gas Pipeline leaks, Pratts Energy Law Report
Citizen Suits Trends in California: A Harbinger for the Future of Environmental Enforcement?, American Bar Association, Natural Resources and Environment magazine
Freight Transport Emissions a Focus of New Air Quality Regulations, The Recorder
Achieving California's ambitious vehicle emissions standards, Today's Motor Vehicles
Implementation of Gas Leak Law Puts Emissions Over Safety, California Energy Markets
Practitioner Insights: California Tackles Climate Change, Bloomberg BNA: Daily Environment Report
Clean Water Act Section 401: Balancing States' Rights and the Nation's Need for Energy Infrastructure, Hastings Environmental Law Journal, Vol 25, Number 2
The untapped potential of blue carbon credit markets, Transition Economist
Clearing Up Some Pipeline Permit Questions at 3rd Circ., Law360
The Journey or the Destination?: Reconsidering the Proper Role of Greenhouse Gas Emissions Impacts in NEPA Review of Natural Gas Pipeline Projects, Oil, Gas & Energy Law Intelligence Journal
Zero-emission vehicle order: lofty goals, light on details, Daily Journal
State Air Board Plans New Mobile Source Regulations, Daily Journal
DAPL Opinion Highlights Pipeline Project NEPA Challenges, Law 360
Blogs
Connecting You To the Flow of Latest News and Industry Information
Trends and Developments in Energy and Environmental Law
Meet our Firms and Professionals
WSG's member firms include legal, investment banking and accounting experts across industries and on a global scale. We invite you to meet our member firms and professionals.