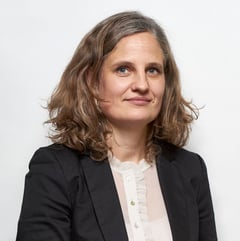 Dorothea Garff
Senior Associate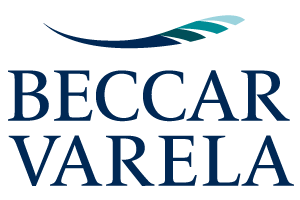 Practice Expertise
Compliance (Anti-money laundering, ...
General Corporate Advice
Areas of Practice
Compliance (Anti-money laundering, ...
General Corporate Advice
WSG Practice Industries
WSG Leadership
ESG - Environmental, Social & Governance Group - Member
Profile
Dorothea Garff is a senior associate of Beccar Varela, having joined the firm in 2017.
She focuses on business start-up processes, general corporate advice and compliance. She advises on the processes for obtaining funding from German and international entities (GIZ, European Union, etc.) for projects that encourage the internationalization of German and Argentine companies. She counsels foreign companies (mainly German speaking ones) interested in investing in Argentina on corporate matters. She also advises local and international companies in the implementation of compliance programs.
Before joining Beccar Varela, Dorothea headed the Legal Department and, subsequently, the Legal & Compliance/Technology and Innovation Sector at the Argentine-German Chamber of Industry and Commerce (AHK Argentina). She started her career in Argentina at M&M Bomchil law firm. She also has wide experience working in Germany, both at top-tier law firms and at Lufthansa Consulting GmbH.
Dorothea is a member of the Buenos Aires Bar Association, the International Bar Association and the Asociación Jurídica Argentino-Germana.
Education
Dorothea obtained her Law degree from the University of Cologne, Germany (1999). She was awarded by the European Union (ERASMUS) at the Universidad Autónoma de Madrid (Spain). She regained her Law degree at the Universidad de Buenos Aires (2002). She obtained her Certification in Compliance from the Asociación Argentina de Ética y Compliance (AAEC/UCEMA), a diploma recognized by the International Federation of Compliance Associations (IFCA, 2016).
Areas of Practice
Compliance (Anti-money laundering, anti-bribery/corruption and data protection)