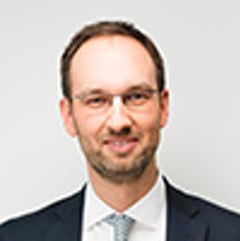 Felix Hörlsberger
Partner

Practice Expertise
Insolvency & Restructuring
Insurance
Areas of Practice
Insolvency & Restructuring
Insurance
WSG Practice Industries
WSG Leadership
Insurance/Re-Insurance Group - Member
Restructuring & Insolvency Group - Member
WSG Coronavirus Task Force Group - Member
Profile
Felix Hörlsberger joined DORDA in 2002 and was appointed Partner in 2009. He heads DORDA's insurance department and is co-head of the restructuring department
Bar Admissions
Admitted to the Austrian bar in 2006
Education
- University of Vienna, Dr iur with distinction; ranking: top 1; (2003) - Thesis: E-Business & Privacy
- Vienna University of Ecomomics and Business Administratio, Mag rer soc oec (2003)
- University of Vienna, Mag iur (2000)
- VienMoot Court civil law 1999/2000
Areas of Practice
Insolvency & Restructuring
Professional Career
Significant Accomplishments
- Local counsel to the creditors of Steinhoff Europe Group AG regarding the extrajudicial restructuring
- We advised DIY chain bauMax on their successful restructuring measures with over 40 financial creditors and more than 180 bilateral lines
- Local counsel to Toys "R" Us in the context of a chapter 11 filing of the US and Canadian entities of the group as well as a DIP financing
Professional Associations
International Bar Association

- "He knows how to summarise complex issues and the potential solutions for them, and he always has the big picture in mind." (Chambers Europe, 2019)
- He is a member of the Austrian Lawyer´s Club and the IBA (Insurance, Litigation)
- Felix Hörlsberger is a founding member and vice president of YACLA (Young Austrian Commercial Litigation Association)
Seminars/ Presentation
- Felix Hörlsberger lectures at seminars on topics such as compliance, directors' tasks, D&O insurance and cash pooling
- Chair of IIR'sComplice Conference (2011, 2012, 2013 & 2014)
Professional Activities and Experience
Business law firms, Salzburg, trainee, 07-08/1999 and 07/2000
Articles
Additional Articles
Felix Hörlsberger is the author of numerous specialist publications, particularly on insurance law, data protection, banking and corporate law. You can find a list of some latest examples below:
- AUSTRIAN DATA PROTECTION AUTHORITY ISSUED THE "BLACK LIST" (2018)
- The new Austrian data protection regime (2018)
- "Datenschutzfremde" Vorhaben in der österreichischen Sammelnovelle "versteckt" (2018)
- Weitere Änderungen durch das Datenschutz-Deregulierungs-Gesetz 2018 (2018)
- Datenschutzgesetz bringt Verhältnismäßigkeit (2018)
- "WHITE LIST" DRAFT - DATA PROTECTION AUTHORITY ENVISAGES FAR-REACHING EXCEPTIONS TO DATA PROTECTION IMPACT ASSESSMENTS (2018)
- BACKUPS AND MEMORY LIMITATION (2018)
- BACKUPS UND SPEICHERBEGRENZUNG (2018)
- ERSTE NOVELLE DES DSG 2018: KLARHEIT ZUM DATENSCHUTZ JURISTISCHER PERSONEN (2018)
- Datenschutzbeauftragte als Berater und Kontrolleure beim Umgang mit Daten (2018)
- Administrative authorities may impose millions in fines (2018)
- Kein Schutz von Daten juristischer Personen nach der DSGVO (2018)
- No protection for data of legal persons according to the GDPR (2018)
- No simple legal protection for data of legal persons (2018)
- Verwaltungsbehörden dürfen Geldstrafen in Millionenhöhe verhängen (2018)
- New Austrian Data Protection Act implementing GDPR passed the Austrian Parliament (2017)
- Das neue österreichische Datenschutzregime (2017)
Meet our Firms and Professionals
WSG's member firms include legal, investment banking and accounting experts across industries and on a global scale. We invite you to meet our member firms and professionals.