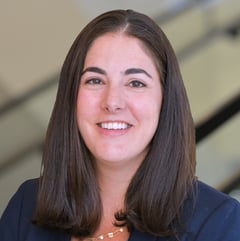 Practice Expertise
Construction
Environmental
Hospitality
Litigation
Areas of Practice
Construction
Environmental
Hospitality
Litigation
Real Estate Development & Finance
Sustainability
View More
WSG Practice Industries
WSG Leadership
WSG Coronavirus Task Force Group - Member
Profile
Heather Friedman focuses her practice on the resolution of complex environmental issues from a business and real estate perspective. Her practice includes both transactional and compliance work associated with the acquisition, development, disposition, management and financing of properties and companies with environmental issues throughout the country. Her practice involves both developed and underutilized environmentally impacted properties for use as industrial, retail, hotel, office, residential and mixed-use purposes. She serves as environmental counsel for a large variety of clients, including national REITs, developers, financial institutions and institutional lenders.
Ms. Friedman serves as environmental counsel for several multi-million projects in Georgia, the Southeast and throughout the country (including along the eastern seaboard, midwest and the west coast). Representative matters include mixed-use, hospitality, multi-family, retail and industrial projects. These projects require routine engagement with the federal Environmental Protection Agency (federally-regulated superfund sites, including some on the EPA National Priority List) as well as state agencies (with a particular focus on brownfield and voluntary cleanup programs that incentivize the cleanup of environmental impacted properties by private parties).
Ms. Friedman represents clients in regulatory and transactional aspects of state and federal voluntary cleanup/brownfield programs, hazardous site cleanups, National Environmental Policy Act matters, underground storage tank programs, and wetland and state water permitting. She also has expertise in environmental insurance, environmental due diligence matters (Phase I and Phase II investigations as well as corrective actions) and the negotiation of contractual environmental risk allocation.
Areas of Practice
Construction
Environmental
Real Estate Development & Finance