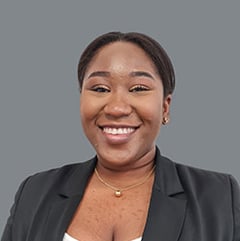 Lesley-Anne Owusu
Associate

Practice Expertise
Areas of Practice
Profile
Lesley-Anne Owusu is an Associate at ENSafrica | Ghana.
Lesley-Anne specialises in corporate commercial, capital markets, employment and corporate governance.
Her experience includes advising on listing on the Ghana Stock Exchange, employee share option plans, and regulatory matters.
In addition, Lesley-Anne is also experienced in M&A and has advised clients in the telecommunications, financial technology and health sectors and/or industries.
Lesley-Anne is a member of the Ghana Bar Association.