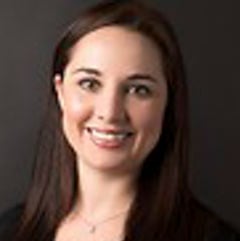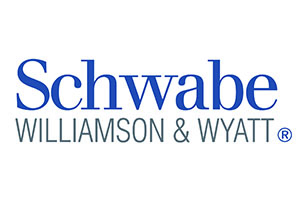 Washington, USA
Local Time: Thursday 22:04
Practice Expertise
Litigation & Dispute Resolution
Areas of Practice
Litigation & Dispute Resolution
Profile
Real world construction experience
Paige Spratt combines real world construction experience with legal know-how to help contractors find practical solutions to complex problems. Before attending law school, Paige earned a degree in Construction Management and worked as a construction manager for two large commercial contractors and the world's largest aerospace company. As a result, she is able to understand the business realities her clients face on a daily basis.
Practical solutions and client ownership
Paige handles arbitrations and lawsuits for issues ranging from lien foreclosures, construction claims, and public contracting to employment disputes and complex breach of contract claims. She strives to help her clients fully understand the litigation process and to present creative, practical solutions.
Clients also turn to Paige for transactional assistance. She focuses on achieving client goals and mitigating risk in construction contracts, purchase and sale agreements, services contracts, purchase orders, and other legal documents. Paige is proactive in ensuring that her clients fully understand the contracting process and can take ownership of contract terms.
Bar Admissions

Oregon State Courts 
Washington State Courts
U.S. District Court for the Western District of Washington 
Ninth Circuit Court of Appeals
Education

Seattle University School of Law, Juris Doctor degree (2011)
California State University, Chico, Bachelor of Science degree, Construction Management (2005)
Areas of Practice
Litigation & Dispute Resolution
Professional Career
Significant Accomplishments
Successfully obtained a defense verdict in an $8.2 million arbitration, including a complete award of counterclaims.

Prevailed on a motion for summary judgment where her client was awarded over $2 million in damages and interest.

Prevailed on a defense motion to dismiss a real property dispute at the close of plaintiff's case-in-chief.

Successfully obtained a judgment for a material supplier in a multiple-property, complex lien foreclosure case of distressed properties.

Prepared a claim on a federal construction project on behalf of a specialty contractor. Successfully negotiated the resolution of the claim.

Successfully negotiated the resolution of a state public contracting claim for delays and impacts caused by unforeseen site conditions.

Drafted and reviewed numerous prime and subcontracts for both private and public projects.
Articles
OP-ED: Contractors Should Prepare for Additional Changes to Buy American Act
OSHA Issues Emergency Temporary Standard for COVID-19 Vaccinations and Testing
OP-ED: Contractors Ought to Address Material Price Increases Head-On
OP-ED: Oregon OSHA Rulemaking Substantially Increases Penalties and More
Summary Sent to AGC Oregon-Columbia Chapter Members on Governor Inslee's Proclamation
COVID-19: Preserving Your Payment Rights through Lien and Bond Claims
OP-ED: A State Transportation Agency's Big Victory in Legal Battle
OP-ED: Washington's Strict Compliance Standard is Now Stricter
Recent Supreme Court Opinion Serves as Call to Action for Contractors to Review Contract Notice Requirements
Op-Ed: Drafting Fair and Reasonable Construction Subcontract Clauses
OP-ED: Washington State Agency Retracts Waiver Within Four Months
Enforcing Public Contracts against a Surety
OP-ED: Washington state agency taking advantage of federal waiver
Landowners Impacted by BPA's I-5 Corridor Project Have Rights
OP-ED: The Importance of a Balanced Approach to Writing
Seminar
Building Your Construction Project: Critical Concepts and Issues: Owner-General Contractor Relationships
Practicing on the Border: Construction Law in Washington and Oregon (CLE)
DJC Oregon Builder Breakfast Series: What's Going on at the Portland International Airport?
How the Next Generation Will or Won't Get Paid
Traps for the Unwary Vessel Owner and Claim Professional
Change Order Basics
Meet our Firms and Professionals
WSG's member firms include legal, investment banking and accounting experts across industries and on a global scale. We invite you to meet our member firms and professionals.