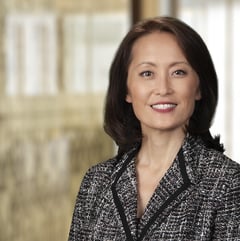 Georgia, USA
Local Time: Thursday 18:18
Practice Expertise
Capital Markets and Securities
Public Finance
Financial Institutions Corporate and ...
Areas of Practice
Capital Markets and Securities
Financial Institutions Corporate and ...
Public Finance
Profile
Shaney represents governmental issuers, investment banks and conduit borrowers as bond counsel, disclosure counsel and underwriter's counsel in a variety of tax-exempt financings for healthcare, higher education, assisted living facility and economic development projects.
Shaney brings nearly 20 years of law firm and in-house financial services industry experience to the firm's public finance practice. Her experience includes financings for state and local governments and nonprofit issuers. She also represents nonprofit borrowers and financial institutions in direct purchase, credit enhancement and direct borrowing transactions.
Prior to joining the firm, Shaney served as a Senior Vice President of swaps compliance at SunTrust Bank (now Truist Bank) and Assistant General Counsel at the Federal Home Loan Bank of Atlanta.
Relevant Experience
Represented several counties as bond counsel and disclosure counsel in the issuance of water and sewerage revenue bonds.
Represented an urban redevelopment agency as bond counsel in the private placement of its revenue bond and the execution of an intergovernmental agreement with the city, all for the purpose of acquiring land for recreational facilities and future redevelopment.
Served as underwriter's counsel in the issuance of revenue bonds by a large private university.
Represented counties and school districts in calling elections for a special purpose local option sales tax and in issuing the related general obligation bonds.
Education
BA, University of Michigan, 1996
Areas of Practice
Capital Markets and Securities
Financial Institutions Corporate and Regulatory