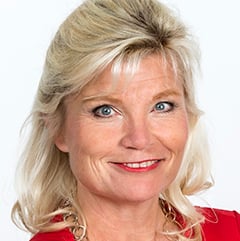 Duesseldorf, Germany
Local Time: Thursday 16:08
Practice Expertise
Budget Law and Law on Fees
Construction Law
Contracts for national and international ...
Infrastructure/Regulated Markets
Areas of Practice
Budget Law and Law on Fees
Construction Law
Contracts for national and international ...
Infrastructure/Regulated Markets
Investor Models
Municipal Law
Product Liability Law
Public Funds and Subsidies
Public Infrastructure and Large-Scale ...
Public Law
Public Private Partnerships
Public Procurement and Investor Contests
Public Procurement Law
Public Procurement of Services
Public Restructurings and Cooperations
Public Sector Law
Public Transport
State Aids
Subsidy Law
View More
Profile
Dr. Ute Jasper heads the Public Sector Department at Heuking Kuehn Lueer Wojtek. She was admitted 1991; since 1994 she is equity partner of Heuking Kuehn Lueer Wojtek. With her department, Ute Jasper has designed and implemented numerous projects for the government as well as for large cities, counties and municipalities, such as large procurement procedures and investor competitions, but also large infrastructure projects in the fields of public transport, culture, sports, water, energy, construction, hospitals and waste disposal. She is the author of numerous publications and a frequent speaker at conferences on public infrastructure. According to Handelsblatt, JUVE, "Chambers and Partners", "Who is Who" and "Best Lawyers" Dr. Jasper ranks among the best German lawyers in Public Law. Chambers Europe 2015 ranked her 2015 under the top three procurement lawyers in Germany.
Bar Admissions
Admitted to the Bar since 1991
Education
- Universities of Saarbruecken, Muenster and Cambridge
- Scholarship DAAD
- Legal Trainee/Referendarexam 1986
- Dr. jur. 1988
- Assessorexam 1991
Areas of Practice
Budget Law and Law on Fees
Construction Law
Contracts for national and international infrastructure projects
Infrastructure/Regulated Markets
Investor Models
Municipal Law
Product Liability Law
Public Funds and Subsidies
Public Infrastructure and Large-Scale Projects
Public Law
Public Private Partnerships
Public Procurement and Investor Contests
Public Procurement Law
Public Procurement of Services
Public Restructurings and Cooperations
Public Sector Law
Public Transport
State Aids
Subsidy Law
Professional Career
Significant Accomplishments
- According to Chambers Europe 2014 "key procurement partner Ute Jasper continues to be extremely active throughout the public sector and is universally admired by market commentators. 'Working with her is always very fruitful because she's able to think outside the box to develop new structures,' say clients." (Germany, Public Law: Public Procurement/PPP)
- Handelsblatt June 2010: elected to one of the "Top-Women in Economy"
- JUVE since 2004: one of the best advisors in Public Procurement Law
- Lecturer at the Westfaelische Wilhelms-University, Muenster
- Lecturer at the German Law Department (Deutsches Anwaltsinstitut)
Professional Associations
International Bar Association

Chairwomen Forum Vergabe Nordrhein-Westfalen
Advisor Nahverkehrs-praxis
Advisor Internationales Verkehrswesen
Stiftung Marktwirtschaft
Articles
Publications of Ute Jasper - Beck Verlag: http://www.beck-shop.de/trefferliste.aspx?action=author&author=9463
Meet our Firms and Professionals
WSG's member firms include legal, investment banking and accounting experts across industries and on a global scale. We invite you to meet our member firms and professionals.