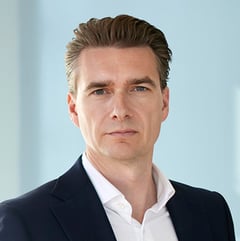 Copenhagen, Denmark
Local Time: Tuesday 16:02
Practice Expertise
Areas of Practice
Profile
Brian Bundgaard is a partner in our Corporate Finance team and advises clients on Danish and international M&A transactions.
Brian has substantial experience from large and medium-sized national and cross-border transactions, representing both buyers and sellers across a wide range of industries. 
Over the years Brian has been involved in a significant number of transactions in the Danish M&A market. Brian has great experience working with international private equity funds, corporate clients and founder owners. 
Brian draws market-wide recognition for his extensive expertise, his strategic approach and for being a commercially focused 'can do' lawyer.
Highlights

Bruun Rasmussen - Bonham's acquisition of Danish auctioneers Bruun Rasmussen Kunstauktioner
Assurance Partner - Sale of Assurance Partner to NORTH
Helios Auto ApS - Sale of Helios Auto ApS to Total Specific Solutions 
Mita-Teknik - Emerson's acquisition of Mita-Teknik
Jesperhus Feriepark - First Camp Group's acquisition of Jesperhus Feriepark
cVation - Sale of cVation A/S to Skaylink GmbH (owned by Waterland Private Equity)
WizKids – Texthelp's (owned by Five Arrows) acquisition of WizKids group
IVFtech and K4Technology - Hamilton Thorne's acquisition of IVFtech ApS and K4Technology ApS
Allocate Software - Local assistance in connection with RLDatix's (owned by Five Arrows) acquisition of Allocate Software (owned by Vista)
Malgodt - Sale of Malgodt to Flügger
Obsidian Group – Sale of Obsidian Group A/S to Capidea

Improsec - Sale of Improsec A/S to IT Relation Holding A/S
eSmiley - Sale of eSmiley A/S to VIA Equity
Alm Brand Bank - Alm Brand's sale of Alm Brand Bank A/S to Sydbank A/S
Amesto Consulting - ProData Consult's acquisition of Amesto Consulting AS
Danelec Marine - Verdane's acquisition of Danelec Marine A/S
TF-Technologies - FAYAT SAS' acquisition of TF-Technologies A/S
Sourcing Network Stockholm - ProData Consult's acquisition of Sourcing Network Stockholm AB
SSG – Polaris's acquisition of SSG A/S
Baum und Pferdgarten - Verdane's acquisition of Baum und Pferdgarten A/S
Tetris - NREP's acquisition of Tetris A/S
Massive Catering - Sale of Massive Catering A/S to Meyers A/S
Sparinvest - Nykredit A/S' acquisition of Sparinvest Holdings SE
ProData Consult - Polaris' acquisition of ProData Consult A/S
IT Relation - Hg's acquisition of IT Relation A/S
Nianet - Sale of Nianet A/S to GlobalConnect A/S
Zitcom - Sale of Zitcom A/S to Intelligent NV
GlobalConnect - Sale of GlobalConnect A/S to EQT Partners AB
SundhedsDoktor - Sale of SundhedsDoktor A/S to Falck Danmark A/S
CogitalGroup - Hg's acquisition of CogitalGroup Limited
Qubiqa Logistics - Koerber AG's acquisition of Qubiqa Logistics
Cimbria - Silverfleet's sale of A/S Cimbria to Agco Corporation 
Gaming A/S - Erhvervsinvest's acquisition of Gaming A/S
Akademikliniken AB - Polaris' acquisition of Akademikliniken AB
Professional Career
Professional Activities and ExperienceAccolades
2019 2020 2021 2021 2022 IFLR