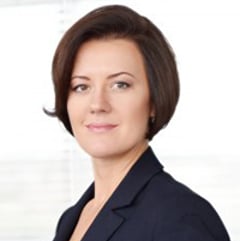 Darya Zhuk
Managing Partner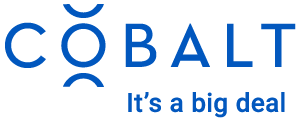 Practice Expertise
Administrative & Constitutional Law
Arbitration
Asset & Project Financing
Capital Markets
Areas of Practice
Administrative & Constitutional Law
Arbitration
Asset & Project Financing
Capital Markets
Commercial Law
Competition
Compliance
Construction
Corporate Governance
Data Protection
Employment
Energy & Utilities
Environment
Finance & Capital Markets
Funds
Immigration
Infrastructure & PPP
Insurance
IT & Communications
Litigation
Mergers & Acquisitions (M&A)
Natural Resources
Patents, Trademarks & Industrial Designs
Pharmaceuticals, Healthcare & Life Sciences
Private Equity
Privatisation
Product Liability & Consumer Protection
Public Procurement
Real Estate Transactions
Restructuring & Insolvency
State Aid
Tax Disputes & Litigation
Tax Structuring
White Collar
View More
WSG Practice Industries
WSG Leadership
DealMaker Group - Member
Banking & Finance Group - Member
Technology, Media & Telecommunications Group - Member
Profile
Darya Zhuk is the Managing Partner of COBALT Belarus, with over 10 years of comprehensive experience in Transaction advisory, Investment activity & Privatization, Real Estate, Construction & Infrastructure. During her career Ms Zhuk has handled numerous notable cross-border and domestic projects. She has advised a broad range of international and local clients from such industries as wood-processing, agriculture, alternative energy, automobile, public-private partnership.
Education
2008 Master of Business Administration, Belarusian State University, Belarus
2005 Master's degree in Law, Belarusian State University, Belarus
2011 Member of the International Bar Association

Areas of Practice
Administrative & Constitutional Law
Arbitration
Asset & Project Financing
Capital Markets
Commercial Law
Competition
Compliance
Construction
Corporate Governance
Data Protection
Employment
Energy & Utilities
Environment
Finance & Capital Markets
Funds
Immigration
Infrastructure & PPP
Insurance
IT & Communications
Litigation
Mergers & Acquisitions (M&A)
Natural Resources
Patents, Trademarks & Industrial Designs
Pharmaceuticals, Healthcare & Life Sciences
Private Equity
Privatisation
Product Liability & Consumer Protection
Public Procurement
Real Estate Transactions
Restructuring & Insolvency
State Aid
Tax Disputes & Litigation
Tax Structuring
White Collar
Professional Career
Significant Accomplishments
Unimodus LLC received investment agreement on construction of BMW centre in Minsk
Sweden investor realised FDI-project in the area of alternative energy in Belarus
Biomasa Partner Sp. z o.o., one of the largest biomass suppliers in Belarus and Poland, founded a new company with foreign investments in Belarus
Legal support of VMG in the investment project in Belarus on creation of a vertically-integrated woodworking complex in Mogilev region
Solar power stations project in Belarus
Liquidation of subsidiary in Belarus – LLC "Trade House "Liepajskij metallurg"
COBALT lawyers first to advise on use of FIDIC-based contracts in Belarus
COBALT advised Kayson, Logistic Center "Prilesie" (Belarus), and its Belarusian subsidiary in complex task of organisation of the multi-service Class "A" logistics center
COBALT advised Group Franck Muller (G.F.M) Watchland S.A. on privatisation project in Belarus with the value of more than USD 12 million
CLOSE
Professional Activities and Experience
Partner, Lawyer, GLIMSTEDT law firm (2008-2015)
Lecturer of the English course Business Law for the MBA students, School of Business & Management of Technology of Belarusian State University (since 2008)
Senior Associate, Legal company BelJurBureau (2008)
Lawyer, Law firm JurExpress (2004-2008)
Articles
Baltic IP & IT Law News - March 2017
IP & IT Law News - October 2016
Meet our Firms and Professionals
WSG's member firms include legal, investment banking and accounting experts across industries and on a global scale. We invite you to meet our member firms and professionals.