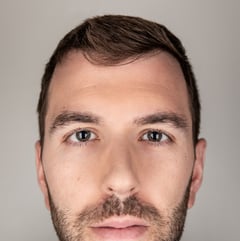 Dinis Tracana
Managing associate

Lisbon, Portugal
Local Time: Tuesday 15:49
Practice Expertise
Areas of Practice
Profile
Dinis is a managing associate in the Tax practice and has more than 8 years of experience as a lawyer.
He focuses on tax consultancy work in inbound and outbound international tax structuring operations, reorganisations and mergers and acquisitions. He has also worked in the financial area and in real estate investments.
Dinis generally advises clients from the financial sector, investment funds, private clients and companies in the transport and aviation sectors.
He is a guest lecturer in EU tax law and transfer pricing at the International Tax Center Leiden and an associate of the CIDEEFF - Centre for Research into European, Economic, Financial and Tax Law of the Faculty of Law of the University of Lisbon.
Dinis is a member of the AFP - Portuguese Fiscal Association and the IFA - International Fiscal Association.
He began his career at BAS - Sociedade de Advogados and later joined the tax law team at Garrigues.
Education
Law degree from the University of Lisbon, 2010
Admitted to the Portuguese Bar Association
Master's in Tax Law from the Faculty of Law of the University of Lisbon, 2014
Advance Master's in International Tax Law from the International Tax Center Leiden, 2016
Assistant lecturer on the Advanced LLMs on International Tax Law and European Tax Law at the International Tax Center Leiden, 2016
Assistant coordinator of the intensive course on Taxation of Corporate Reorganisation and Restructuring at the CIDEEFF of the Faculty of Law of the University of Lisbon, 2017
Lecturer on transfer pricing (Introduction to the Arm's Length Principle and Transfer Pricing Methods) organised in Sao Paulo, Brazil by the International Tax Center Leiden, 2018
CIDEEFF and Centre for Research into European, Economic, Financial and Tax Law