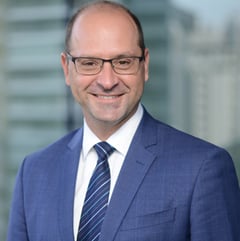 Rio de Janeiro, Brazil
Local Time: Saturday 07:55
Practice Expertise
Areas of Practice
WSG Practice Industries
WSG Leadership
WSG Coronavirus Task Force Group - Member
Profile
Fabio Alem is partner of the Firm's Dispute Resolution practice, based in Sao Paulo. He is specialized in alternative dispute resolution methods, such as arbitration, mediation, dispute boards and negotiation. Throughout his career, he has been counseling for companies from a great array of industries, mainly construction, energy, foreign trade, real estate, technology and transportation. Given his background and reputation, Fabio has frequently served as an arbitrator in complex disputes. His extensive range of practice also encompasses advice to clients on pre-litigation, strategic litigation, business restructuring, debt negotiation, compliance and legal audit.
Prior to joining the Firm, Fabio worked in renowned Brazilian law firms, initially as an associate and later as a partner. In 2010, he has a brief stint as a visiting attorney at the Spanish firm Perez-Llorca, in Madrid.
A graduate of Pontificia Universidade Catolica de Sao Paulo (PUC-SP) and a Specialist in Mediation and Arbitration from Fundacao Getulio Vargas (FGV), Fabio has a Master in Comparative Civil Law from Pontificia Universidade Catolica de Sao Paulo (PUC-SP) and an international compliance certification from the International Corporate Compliance Consultancy, a consulting firm based in Miami.
With several published articles, Fabio authored the books Arbitration - Law Practice Collection - Vol. 16 (Saraiva, 2009) and Preliminary Contract - Levels of Effectiveness (Almedina, 2018).