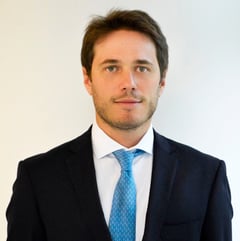 Fernando Kreser
Senior Associate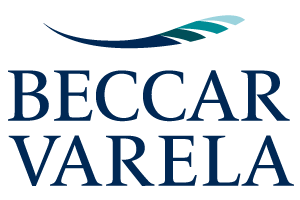 Practice Expertise
Bankruptcy, Insolvency & Restructuring
Dispute Resolution: Arbitration
Dispute Resolution: Litigation
Areas of Practice
Bankruptcy, Insolvency & Restructuring
Dispute Resolution: Arbitration
Dispute Resolution: Litigation
Company Law
Consumer Protection
Family Business
Mergers & Acquisitions/Corporate
Oil & Gas
Real Estate & Hospitality
View More
Profile
Fernando Kreser is a senior associate of Beccar Varela, having joined the firm in 2019.
Fernando's practice areas include domestic and international arbitration and civil and commercial litigation. He has represented clients in complex litigation cases involving construction, partnership, and contractual disputes, damage claims, and debt restructuring, among others. He has assisted clients in general corporate, business, and commercial matters.
Author of several publications on topics related to his practice areas, and has been recognized by Benchmark Latin America.
He is a member of the Buenos Aires Bar Association, the International Bar Association, the Young ICC, and the Young Committee of CEMA.
He speaks Spanish and English.
Education
Fernando obtained his Law degree from the Universidad Catolica Argentina (2011) and has completed postgraduate degrees in Banking & Finance (2012) and Corporate & Contracts (2014), Entrepreneur & SMEs Law (2019), and International and Domestic Arbitration (2020). He has also completed a Master in Business Law at Universidad Austral (2019-2020).
Areas of Practice
Bankruptcy, Insolvency & Restructuring
Dispute Resolution: Arbitration
Dispute Resolution: Litigation
Company Law
Consumer Protection
Family Business
Mergers & Acquisitions/Corporate
Oil & Gas
Real Estate & Hospitality
Professional Career
Professional Associations
International Bar Association

Professional Activities and Experience
Before joining Beccar Varela, Fernando worked at Estudio Moltedo (2009-2013), Estudio Alegria, Buey Fernandez, Fissore & Montemerlo (2013-2017), and Tanoira Cassagne Abogados (2017-2019).
Articles
Among others:
1) Interim measures in arbitration under Argentine law, co-authored with Gonzalo Garci­a Delatour, Arbitration in Argentina, Wolters Kluwer, 2020.
2) Contratos de construccion y Covid-19, co-authored with Joaquin Ceballos, Efectos del COVID-19 en los contratos civiles y comerciales, Albrematica, 2020.
3) Que es moneda extranjera para la Ley de Concursos y Quiebras? Necesario regreso a la buena doctrina, Revista de Jurisprudencia Argentina II, fasc. 9, Abeledo Perrot, 2021.
4) Algunas precisiones sobre la arbitrabilidad en el Codigo Civil y Comercial de la Nacion, abogados.com.ar, 26 abr. 2022.
Meet our Firms and Professionals
WSG's member firms include legal, investment banking and accounting experts across industries and on a global scale. We invite you to meet our member firms and professionals.