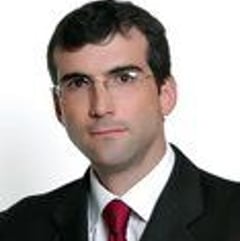 Francisco J. Linares F.
Partner

Panama, Panama
Local Time: Saturday 04:35
Practice Expertise
Shipping and Admiralty Litigation
Areas of Practice
Shipping and Admiralty Litigation
Profile
Francisco J. Linares F. is a Partner at Morgan & Morgan and currently serves in the Maritime Litigation practice group.
Mr. Linares' career includes over 20 years of experience in all aspects of maritime dispute resolution and claims at the Maritime Courts of Panama, dealing with collisions, cargo claims, oil spills and pollution, charter party disputes, personal injury, maritime liens, marine insurance claims, ship mortgage executions, among others.
His client portfolio includes ship-owners, P&I Clubs, charterers, bunker traders, hull and cargo underwriters, port operators, banks and other shipping interests.
Mr. Linares has taught Maritime Law at the Universidad Santa Maria La Antigua's Law School, and has been a member of that Law School's Board of Advisors.
Mr. Linares is a member of Asociacion Panameña de Derecho Maritimo (Maritime Law Association of Panama), Colegio Nacional de Abogados (the National Bar Association) and Instituto Iberoamericano de Derecho Maritimo ( Ibero – American Institute of Maritime Law).
Chambers and Partners has recognized Mr. Linares as a leading individual in Shipping-Litigation.
Mr. Linares is the author of "New Procedural Rules Could Make Panama the Perfect Place for Ship Mortgage Foreclosures", published in the journal Marine Money International, Volume 25, Issue #1, January 2009.
Mr. Linares graduated from the University of Notre Dame with a Bachelor of Arts degree in Philosophy and Economics in 1992. He later obtained a Juris Doctor degree (Cum Laude) from Tulane University, specializing in Maritime Law in 1996. Mr. Linares also earned a diploma from the Universidad Maritima Internacional de Panama (2010).
Francisco Linares is admitted to practice law in the Republic of Panama.
Bar Admissions
Republic of Panama
Areas of Practice
Shipping and Admiralty Litigation