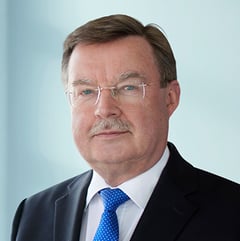 Frants Dalgaard-Knudsen
Partner, PhD, FCIArb

Copenhagen, Denmark
Local Time: Tuesday 16:23
Practice Expertise
Commercial Contracts
Dispute Resolution
Construction
Areas of Practice
Commercial Contracts
Construction
Dispute Resolution
Technical deliveries
WSG Practice Industries
WSG Leadership
WSG Coronavirus Task Force Group - Member
Profile
Frants Dalgaard-Knudsen has extensive experience in construction, engineering, technical deliveries and commercial matters in infrastructure, housing, industry, energy and trade.
His focus includes dispute resolution, contracts and ongoing advice in such areas. He has wide experience in arbitration and also in advice on large projects.
He has assisted with major construction projects, including power plants (traditional, biomass and waste-to -energy), motorways, airports, the Copenhagen Metro and the Great Belt Bridge, and also with a number of disputes regarding major construction projects and technical deliveries abroad under FIDIC. He also been involved in many constructions of schools, old age home, hotels and housing blocks. Moreover, he has experience in the agriculture and food industry as well as in legal matters in Greenland.
He also has a solid background in facilitating teamwork in the large projects and also by having been the head of Plesner's Corporate/Commercial department for 10 years.
Frants has a right of audience before the Danish Supreme Court and he is a member of the Danish Supreme Court Bar Association. He is a certified arbitrator in Denmark and a fellow of the Chartered Institute of Arbitrators, FCIArb. He also has a PhD from the European University Institute. He is the author of "Danelaws on Contracts" (2015, 524 pages). He is fronting a project in digitalization as part of dispute resolution. 
Highlights

Waste-to-Energy - dispute resolution re. technical issues at Amager Bakke / Copenhill
Biomass Plant  - certification issues at Amagervaerket BIO4
Cement industry - court cases against FLSmidth re. defective deliveries and force majeure
Automotive storage facility – construction arbitration award in 2019 on payment to a contractor because of taking into use and without surface flooding protection (reported in TBB 2019.834)
City Hall Construction – construction arbitration award in 2019 on compensation for delay to a contractor due to identification between public employer and building authority (reported in TBB 2019.495)
International trade – court judgement in 2018 awarding compensation for goodwill, despite termination (Maritime and Commercial Court H-34-16)
School Construction - construction arbitration award in 2018 not allowing set off by a public employer - in favour of the contractor (reported in TBB 2018.516)
Old Age Care JV - construction arbitration award in 2017 on time exten-sion due to local planning etc. - the contractor awarded 166 days (reported in TBB 2017.755)
Shopping Mall - construction arbitration award in 2017 regarding product liability and sacrifice threshold - full compensation for higher operation costs to the employer (reported in TBB 2017.915) 
Odderbanen - construction arbitration award in 2015 regarding the design and costs of renovation of the railway line - case won for the consulting engineer (reported in KFE 2015.003)
Georg Jensen - Danish arbitration institute award in 2014 regarding breach of franchise rights for China for the Georg Jensen brand - case won for franchisee
Jakobsen & Sønner - court litigation in 2014 regarding shareholders' liability in a building materials company - case won for the ultimate shareholder
Osted - construction arbitration award in 2014 regarding a public old-age housing project - success with contractor's claims
Copenhagen Metro phases 1-2A - civil works construction arbitration award in 2012 granting the contractor a two-year time extension and financial compensation
Østerbrogade - apartment building construction arbitration award in 2008 granting the contractor compensation for loss of time and costs regarding defective design and public requirements (reported in KFE 2009.245)
Wind turbine gearboxes - Danish arbitration institute award in 2008 dismissing claims for defective design raised against a manufacturer developing and supplying gearboxes for wind turbines
Powerplant Nordjylland - Danish arbitration institute award in 2008 holding the owner liable for damages to the contractor's work caused by uncontrolled thermal forces
Roads in Zambia - Danish arbitration institute award in 2007 in favour of a joint venture lead partner with respect to claims based on delays, late payments and currency fluctuation
Copenhagen Metro M&E works - construction arbitration award in 2006 in favour of the main-contractor as regards claims for extra works by M&E sub-contractor
Skjold Burne - Danish Supreme Court judgment leading to the shareholder's repayment of dividends received in bad faith (reported in UfR2006.3050 - the Danish weekly law reports)
Copenhagen Opera - ongoing assistance to the steering contractor during construction leading to handing-over in 2005 without any disputes pending
Bodegas Gargantini - Danish High Court judgment recognising the legal reasons, principles and results of the courts of Argentina with respect to M&A transactions regarding wineries (reported in UfR2001.1949 - the Danish weekly law reports)
Great Belt Bridge - construction arbitration award in favour of the civil works contractor with respect to a number of claims regarding extra works and disruption (reported in KfE1998.53)


 
Bar Admissions

London Court of International Arbitration
Chartered Institute of Arbitrators
Association Suisse de l'Arbitrage
International Bar Association (IBA)
American Society of International Law
Højesteretsskranken (an association of experienced Supreme Court litigators)  
Education

2006 FCIArb, Chartered Institute of Arbitrators, London

2006 Certified arbitrator

1996 Partner

1996 Admitted to the Danish Supreme Court

1991 Doctor of Laws (Ph.D.), European University Institute, Florence

1990 Admitted to the bar

1988 Employed by a law firm, now Plesner

1986-1987 Studies abroad, AIW-Institute, Frankfurt, and Scandinavian Institute of Maritime Law, Oslo

1984-1987 Research fellow, European University Institute, Florence

1984 Master of Laws, Aarhus University

1979 Studies abroad, University of Waterloo, Canada
Professional Career
Professional Activities and ExperienceAccolades
2019 Legal 500
2019 Chambers Global
2018 Legal 500
2018 Chambers Global
2017 Whos who
2017 Legal 500
2016 Legal 500
2015 Chambers Global
2014 Whos who
2013 Legal 500
Articles
1995 "International Civil Procedures, Denmark" (co-author)
1991 "Mineral Concessions and Law in Greenland" (dissertation)
1987 "Udvindingskoncessioners retlige kvalificering" (The legal qualification of mining concessions)
Numerous articles in Danish and foreign periodicals
Meet our Firms and Professionals
WSG's member firms include legal, investment banking and accounting experts across industries and on a global scale. We invite you to meet our member firms and professionals.