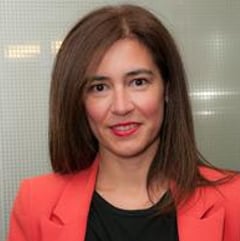 Practice Expertise
Litigation and Arbitration
Restructuring and Insolvency
Financial Institutions
Areas of Practice
Financial Institutions
Litigation and Arbitration
Restructuring and Insolvency
Profile
Inés Abad is the partner in charge of the Litigation Department at the Garrigues Office in Alicante and has pursued her professional career at the firm since 1998.
Inés has extensive experience in civil proceedings, particularly in matters related to construction and real estate law, areas in which she has been involved in a great many engagements. She has been designated as arbitrator by the Alicante Chamber of Commerce for the resolution of various legal disputes.
She also provides advice on insolvency matters, participating as legal counsel in major insolvency proceedings in this practice area. In 2013, she was singled out by the guide "Best Lawyer" in the "Insolvency and Reorganization" area of expertise.
She is a lecturer on enforcement proceedings and interim precautionary measures on the Master's degree course in Legal Practice at Fundesem (Fundación para el desarrollo Empresarial).
Inés Abad is a member of the Alicante Bar Association.
Education

Degree in Law, Universidad de Deusto.
Master's degree in Legal Counseling for Businesses.

Areas of Practice
Litigation and Arbitration
Restructuring and Insolvency